Birds Eye Creates a Pop-Up Restaurant That Lets Customers Pay with Instagram Pictures
Birds Eye, the famous international frozen food brand, has launched a very creative word-of-mouth generating campaign to promote its new range of premium evening frozen meals in the UK!
The brand recently opened a pop-up restaurant in London, where customers can pay by taking a picture of their meal and sharing it on Instagram with the hashtag #BirdsEyeInspirations. Customers will also have the opportunity to get live tutorials from Marie Mate, well known for her food photography on Instagram.
"To celebrate the launch of our new Inspirations range, we are excited to present the word's first pop-up, pay-by-picture restaurant – The Picture House" states the restaurant's website. The Picture House serves a two-course meal featuring Fish Chargrills Inspirations and Chicken Inspirations, two new products from the brand.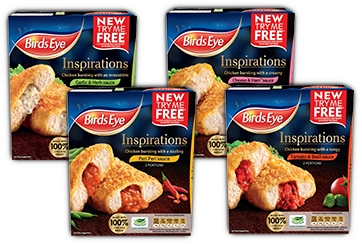 The Picture House opened at the Ice Tank in Soho, London, this week and will launch in Manchester and Leeds next month. The pop-up restaurant is the digital and experiential part of the wider campaign that promotes the new range, which includes TV advertising and a three-month sampling drive.
"The new restaurant concept follows research by Birds Eye that shows 52% of people regularly take pictures of their meals and 11% take at least one picture of their food a week, while nine per cent are unable to go a day without capturing what they're consuming" explains Loulla-Mae Eleftheriou-Smith from the marketing magazine UK.
With its new pop-up restaurant, Birds Eye clearly demonstrates that it understands today's consumers' behavior within the food industry. The pop-up restaurant is a very creative idea that allows the brand to get customers try its new products while creating positive word-of-mouth over one of the most influential social networks of today – Instagram.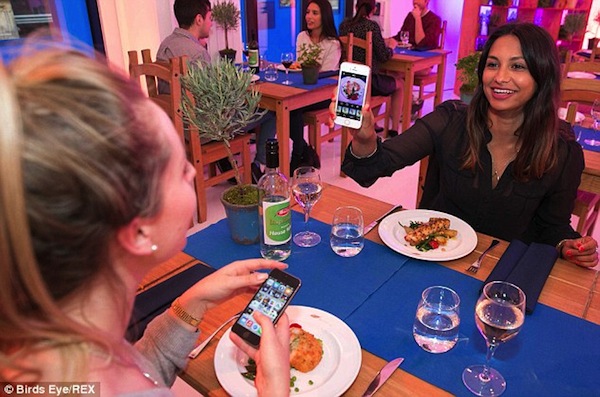 References: Birds Eye, The Picture House Restaurant, Mashable, Food and Beverage News, Marketing Magazine
Pictures: Food and Beverage News, The Picture House Restaurant.