Established in 2014, The Branding Journal is an independent digital publication with an international scope, providing insights and resources about strategic branding.
As a leading educational platform and authority in our field, we focus on making branding easy to understand and actionable for everyone – including entrepreneurs, marketing specialists, and designers. Our content covers various facets of branding, including but not limited to brand identity, brand positioning, brand communications, and brand management.
We are committed to maintaining a meticulous selection of articles, case studies, and resources, reflecting the latest trends and perspectives in this field.
Have fun browsing through our articles and case studies!
Your team from The Branding Journal
The Team

Marion
Founder
Marion is the founder of The Branding Journal. She created the website with the objective of offering an online platform to branding professionals. She holds a B.Sc. in International Business from ICADE (Spain) and NEOMA (France), and an M.Sc. in Marketing from the University of Bath. Her professional background is in advertising, marketing, and strategic partnership management.
Julian
Marketing
With a professional background in advertising, product management, and marketing, Julian is responsible for the marketing strategy of The Branding Journal. His tasks include SEO, advertising, content, and media partnerships. He's holding a B.Sc. in Business Administration from the University of Brighton, and an M.Sc. in Marketing from the University of Bath.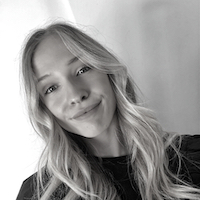 Abigail
Content Specialist
Abigail Williams is a graduate in Law, who is currently studying a Masters in Management with a specialization in Marketing. Her industry experience in digital and social media marketing is where her love of brands first began, and she hopes here to combine her love for branding with her theoretical commercial insights.

Amanda
Content Specialist
Amanda is a copywriter with over 10 years of experience in the world of marketing and communications. With an effective and no-nonsense approach, she can look at any challenge with a creative and can-do attitude.

Bianca
Contributor
Bianca Pal is a Senior Copywriter for strategic brand design agency StartJG. Based in the London studio, she has helped produce award-winning creative concepts for clients such as Barclays, with previous experience in PR and brand strategy.

Darya
Contributor
Darya Loban is a co-founder of On Foot, a portable branding studio that creates unique brand experiences throughout the world. She is an expert in brand strategy and verbal identity with 6 years of professional experience, including strategic and creative supervision of McDonald's, Belarus. http://onfoot.by

Delphine
Contributor
Delphine Dauge is Agency Director at Brandimage Paris. She has an extensive background in branding and design, developing her brand management experience with prestigious brands such as L'Oréal, Crédit Agricole, Accor, Club Med, or Unibail. Prior to joining Brandimage Paris in 2010, she cemented her expertise in the branding of luxury goods at Carré Basset. http://www.brand-image.com

Gabe
Copywriter
Gabe Fenigsohn is a copywriter at Cardwell Beach [www.cardwellbeach.com], a Brooklyn-based digital creative agency founded by the talent behind the E*Trade Baby Campaign. He and the CB team share the mission of uniting the brand building and marketing insights of Madison Avenue with the web and mobile product development innovations of Silicon Valley.

Gabi
Freelance
Gabi is a freelance packaging & retail designer with more than 6 years of experience, always using her architect skills to discover new perspectives. She has her own design studio – CreativeByDefinition – and worked with clients from all around the world, creating innovative & meaningful designs. www.creativebydefinition.com

Grainne
Contributor
Grainne Jordan is a Senior Copywriter at StartJG [www.startjg.com], an independent, integrated creative agency specializing in brand, environment, and interaction design.

Kaliyah
Contributor
Kaliyah Dessa is a tech and sci-fi blogger from Lincoln, England. Apart from innovative tech, she is also into information technology and digital marketing ranging from social media to online brand awareness. She professionally works as a telemarketer. Get in touch with her via email: kaliyahdessa@gmail.com

Keith
Contributor
Keith Brock is the Chief Design Officer of Hanon McKendry, a JDA Worldwide company, and is responsible for directing the brand management, identity, and outsource marketing practice as well as overseeing Hanon McKendry's Colorado office. Keith was formerly Executive Creative Director for Landor Associates, Design Director for Saul Bass, and Founder/Principal of Envision Group.

Laura
Contributor
Online marketing specialist at atom42 involved in the rebrand of a number of clients. Experience writing for clients from many different industries for their websites and blogs.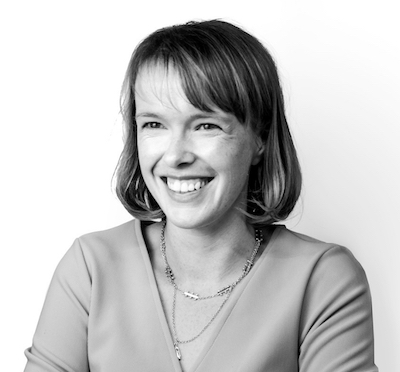 Lauren
Contributor
Lauren Kelly has been working at the interface of thought leaders and business influence for the last 15 years. Having worked at agencies in the UK and Australia, she now works at Landor where she oversees the strategic brand projects of some of the world's biggest businesses. Clients have included Queensland Tourism, nib, Radisson, and Schwarzkopf.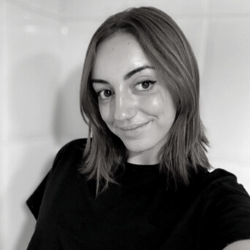 Mar
Author
Spanish-born, Mar graduated in Media in Sheffield, England, and she took the path toward Marketing by completing a master's in Digital Marketing. She works for diverse clients on creating digital strategies and campaigns and helping them solidify their brand image.

Marina
Contributor
Marina Sanchez is SGK's Director of Business Development for Latin America, in São Paulo. SGK is a leading global brand development, activation, and deployment company that drives brand performance. By creating brands, activating and protecting brands, we help our clients achieve higher brand performance. SGK's global footprint spans 20 countries. SGK is part of Matthews International Corporation. For more information visit: http://www.sgkinc.com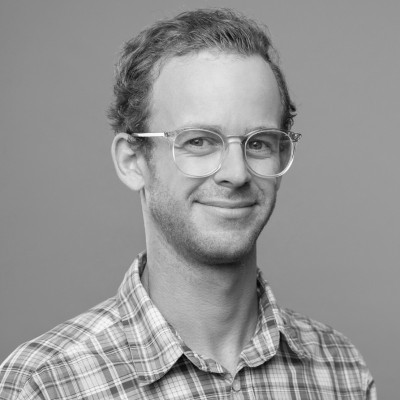 Matthew
Creative Director & Author
Matthew is a Creative Director and brand enthusiast based in Auckland, New Zealand. He held several managerial positions over the past 10 years in the world of marketing and communications.

Matthew
Contributor
Matthew's main interests in the field are in guerilla marketing and in brand extensions when used to reinforce the parent brand(s). A graduate of European Management in the UK and of International Business in Spain, his professional background is in the management of reputation and intangible assets.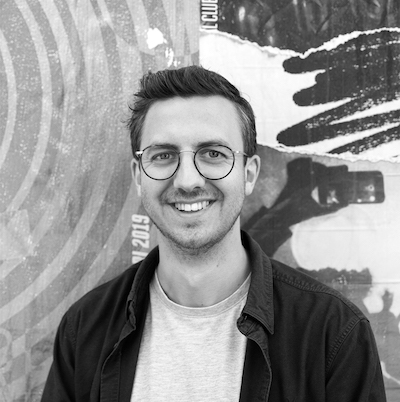 Ryan
Contributor
Ryan's passionate about marketing, branding strategy, brand architecture and branding in general. His interest is piqued particularly with companies that re-invent themselves with a revised logo design strategy.

Sonia
Contributor
Sonia is a branding strategist, involved in developing brand strategies and implementing marketing plans for iconic brands such as Aptamil, Cow & Gate, Lu, and Playmobil. She can tackle any challenge, is very tenacious, and has a passion for excellence.