Now more than ever, brands are exploring new opportunities to gain market share and engage with prospective consumers. Marketing strategists are thinking outside the box, and many consider working together with another brand to execute an innovative and influential campaign.
This article will explore the concept of co-branding and analyze the factors that marketers need to consider if they want to trigger a beneficial public response for each party involved.
Definition of Co-Branding
Co-branding is the strategy that strives to capture the synergism of combining two well-known brands into a third, unique branded product (Rao and Ruekert, 1994).
In other words, a co-branding strategy will introduce a new product or service to the market. This product or service's characteristics are then rooted in the attributes and core competencies of the two cooperating brands.
Co-branding can be a very effective activation that bolsters both brands working together rather than acting independently. It helps extend reach, awareness, and sales potential by capturing prospective consumers of each brand.
Co-Branding vs. Co-Marketing: What's the Difference?
In contrast to co-branding, where companies co-create a new, unique product, co-marketing pertains to when two separate brands promote multiple products through a combined campaign. Here, the focus of the strategy is on communications. Companies will strive to align their messaging to capture the awareness of the target audience.
When forward-thinking brands consider co-branding vs. co-marketing, the key component is to evaluate how they can improve their position in the marketplace and how much time and resources they are willing to invest.
Co-marketing is effective when organizations commit to each other and cross-promote existing products or services.
In circumstances where brands want to convey a deeper connection and craft a new, compelling offering, a co-branding initiative can drive results and revenue and be a win-win for each partner.
Advantages and Disadvantages of Co-Branding
Overall, co-branding will affect the bottom line as separate brands agree to develop and jointly promote an enticing, new product or service.
Benefits
When guidelines are followed, and execution is flawless, both brands are bound to benefit.
Each company is launching a product extension tailored to its loyal customer base yet geared to attract new business. An example of this is Nina Ricci and Ladurée.
When executed strategically and effectively, companies maximize exposure and enhance brand recognition.
Companies earn respect and credibility when they align with a reputable, aspirational brand partner.
Co-branding allows each invested partner to drive revenue, attract new customers, share the risk, and essentially double its advertising budget.
Disadvantages
Co-branding is built on the foundation of collaboration, and when completely different cultures collide, it might not always be ideal.
The agreement requires a lot of trust, guidelines to be followed very closely, and resources shared.
Most importantly, brands need to consider consumer reaction to this newly established partnership. Brand images can clash, and market segments can be misled if companies fail to demonstrate a seamless, sensible connection. For example, if a prestigious high-end brand shares voice with one perceived as mass-market or lower quality, the co-branding partnership can fail due to mixed messages and confused consumers. Examples of this are Lego and Shell or Custo Barcelona and Lidl.
In the worst-case scenario, the product could flop, the brand image can be tarnished, and the venture can be considerably costly.
5 Co-Branding Examples
Let's explore some prominent co-branding case studies that provide like-minded brands with competitive advantages when focused on high-quality production and cooperative communication.
Starbucks & Spotify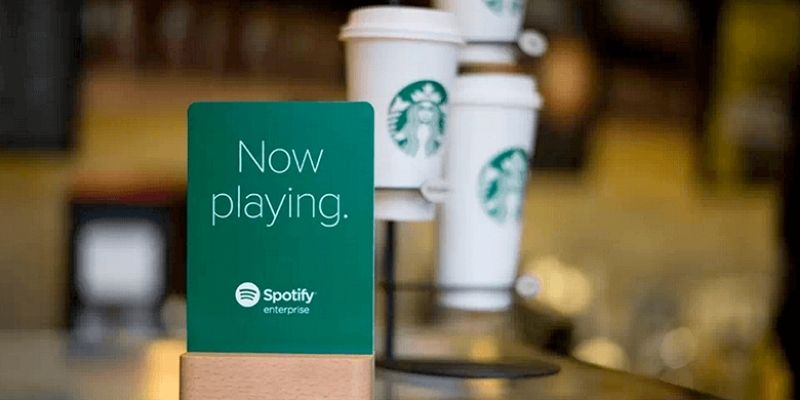 In 2015, Starbucks complemented its Coffeehouse ambiance by teaming up with the mega music-streaming machine, Spotify.
As part of the agreement, Starbucks employees receive a Spotify Premium subscription, where they curate playlists serving as a musical background for coffee lovers to access through the Starbucks app. Spotify then provides these playlists "on-the-go" and offers discounted subscription plans, thereby attaining a plethora of new potential users.
It's a digital co-branding strategy of hot and trendy empires adding tech and tunes to espressos and lattes. Each brand benefits through shared promotions, merged loyalty programs, and valuable incentives offered on each other's behalf. Spotify supports the sounds while Starbucks secures the setting, and both businesses build off each other.
The collaboration provides weekly playlists, exclusive artist features, and helps both brands communicate to a captivated audience. Consumers take notice and enjoy each entity's offering while sipping and socializing seven days a week.
Disney's Pixar & GPS App WAZE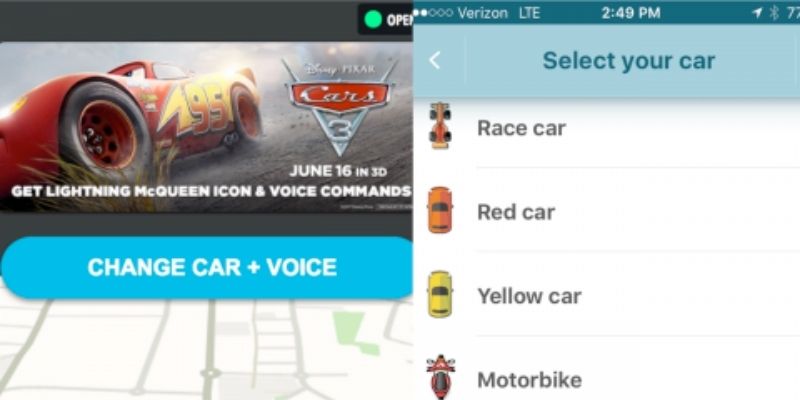 Some partnerships promote one another while providing incentives and entertainment to the consumer. When Walt Disney's Pixar launched Cars 3 back in the Summer of 2017, consumers were engulfed with previews, signage, and related toys and merchandise promoting the much-anticipated premiere.
However, the Animation Arm of Disney went "To Infinity and Beyond" by differentiating itself from a blockbuster movie's traditional press circuit and promotional plan. With the Pixar flick's direct relevance to racing and watching the road, its agreement to team up with GPS Navigation app WAZE revved the engine for a successful co-branding journey. The co-branding integration allowed Waze users to customize the app's virtual tour guide's voice to that of Lightning Queen or Jackson Storm, two of the main characters in Cars 3.
With a co-branding opportunity catering to kids, both products enjoyed an uptick in exposure and had parents racing to the cinema all summer long.
Milka & Oreo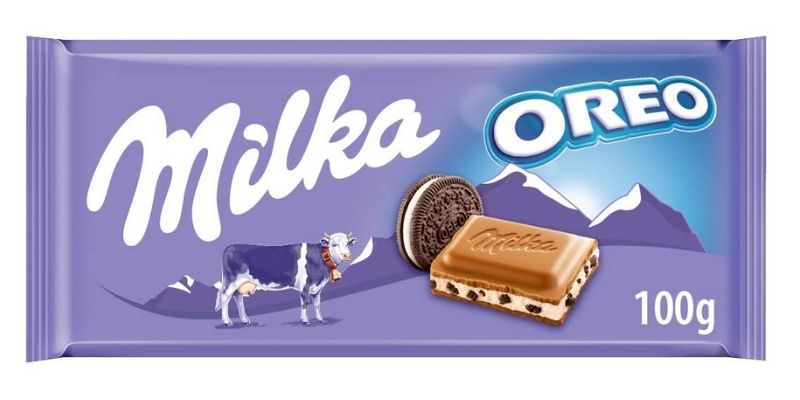 In some cases, a co-branding strategy may turn out not so successful. Some failed strategies mesh two like-minded brands in a way that misleads the consumer or hinders brand image.
With a brand legacy born in Switzerland and produced in Germany for over 100 years, Milka is regarded as a luxury chocolate within the high-end confection category. Its brand takes pride in its tender texture, delicious taste, and carefully crafted recipes.
On the other hand, OREO is a global giant and the best-selling cookie in the world. It is a notorious brand with a quality product; however, OREO is in a different class of consumer products. It is a mass-market consumer snack spanning every shelf across American retail. Its messaging is fun, engaging, and family-friendly, but how will consumers consider Milka and Oreo connecting with one another?
When the two confectionery brands introduced a new line in 2016, sales were generated, and products were consumed. However, it may not be a match made in heaven with a long-lasting shelf life. In particular, the initiative might not translate well with specific audiences because it combines a natural, upscale brand with a processed food.
We talked before about the importance of trust and sticking to guidelines for a successful co-branding partnership. In Milka and Oreo's case, due to a translation error, both brand images were compromised when Milka Oreo bars were recalled in the UAE when a labeling error was discovered misspelling chocolate "liqueur" with chocolate "liquor".
Coca-Cola & The American Red Cross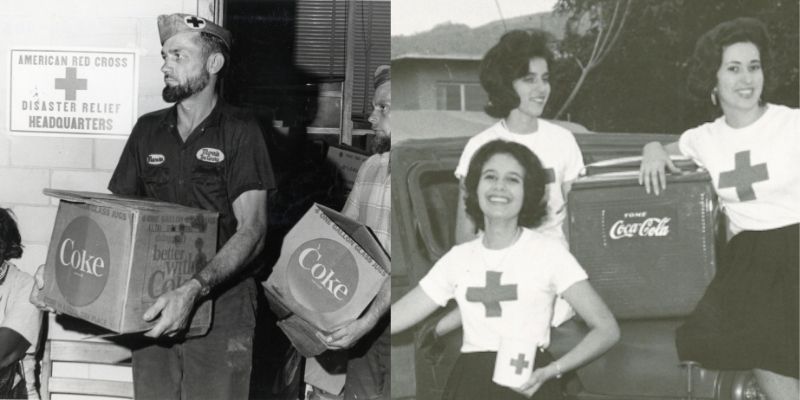 Successful co-branding captures additional audiences and communicates a message meant to inspire and intrigue. For over 100 years, Coca-Cola has aligned with the American Red Cross to develop a partnership focused on goodwill and fostering local communities around the country.
The beverage mogul boosts its exposure by assisting with disaster relief, local healthcare events, charity initiatives, and volunteer efforts. On the flip side, the Red Cross has a premium partner with a supply chain on call and ready to serve. With Coca-Cola's vast array of water, juice, soda, and energy drinks, the American Red Cross ensures it has a partner in place to aid and assist support teams on the ground and suffering citizens in need. Coca-Cola earns a soft spot in the local community while co-branding its business in conjunction with a humanitarian haven.
While some Coca-Cola products are perceived as unhealthy and could cause a backlash by partnering with an esteemed health organization like the Red Cross, the co-branding partnership extends beyond the product. It showcases an over-arching partnership of two All-American brands with legacy and tradition. Furthermore, Coca-Cola owns and contributes healthy drinks to the Red Cross, including its lines of Dasani Water, SmartWater, and Vitamin Water.
Louis Vuitton & BMW
When a first-class automotive brand mingles with high-end couture, luxury meets luxury, and the marketplace doubles. Passionate "Beamer" enthusiasts care about precision, quality, and performance. These same traits seamlessly coincide with the perceived quality of Louis Vuitton's elite line of apparel, leather goods, and luggage.
With an affluent clientele and a Marketing strategy that capitalizes on diverse market segments, the two entities formed an effective co-branding operation in 2014.
Through research, manufacturing expertise, and devoted collaboration, Louis Vuitton introduced a luggage line that can precisely be stored within BMW's latest luxury model, the i8. It is an appealing alliance that parallels the two brands' reputable symbols of class, design, and innovation.
Conclusion
As marketplaces evolve, consumers can purchase products and services accessible through a growing number of channels and points of purchase.
As we've seen from the examples, successful co-branding is achieved when compatible brands launch a valuable product that resonates with consumers and generates a buzz.
With the emergence of Artificial Intelligence, Augmented, and Virtual Reality, brands will continue to find ways to combine campaigns and co-create products and services that move the needle and push the envelope.
Co-branding is an age-old marketing principle, yet the creativity and capabilities are just scratching the surface.