Spanish fashion designer Custo Dalmau has recently announced that he will launch a capsule collection especially available in low-cost supermarket chain Lidl. The capsule collection, named "Growing by Custo", will offer clothing items for both men and women and will be available in Lidl's supermarkets across the entire Spanish territory from June 23rd onwards.
A capsule collection is a fashion term for a clothing line, usually composed of 12 to 25 limited edition items, and available for a short period of time. Capsule collections usually designed by a famous fashion designer for a mass consumption brand, such as H&M or Primark. The designer draws the line and the partner brand produces them.
This type of co-branding strategy is usually a good way to offer a collection of clothes created by a famous fashion designer at lower prices. However, fashion designers tend to choose to collaborate with mass consumption brands within the fashion industry. It is very surprising that Custo has decided to associate its brand image with a low-cost supermarket chain such as Lidl. Before analyzing this strategic move, let's have a look at both brands' universes:
Custo Dalmau
Custo Dalmau, previously Custo Barcelona, launched in 1996 by brothers Custodio and David Dalmau, quickly became an innovator in the fashion design industry.
The brand is known for its distinctive, original and daring style through the use of a variety of bold fabrics and colors. Custo offers a full fashion line, from men's and women's collections to children's collections and accessories. Custo is perceived as a high-end fashion brand and now has some 3000 points of sale worldwide.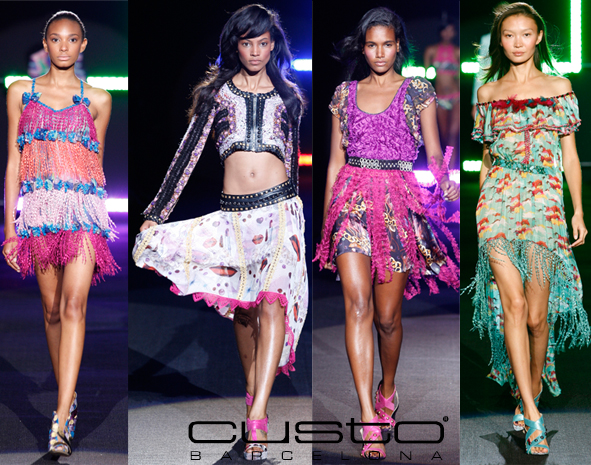 Lidl
Lidl is a German global discount supermarket chain that operates over 10,000 stores across Europe. It is the main competitor of the similar German discount chain Aldi. Even though Lidl offers low-cost products, the brand puts all its efforts in communicating the fact that it offers quality products at low prices. In Lidl supermarkets, consumers will mainly find Lidl-branded products.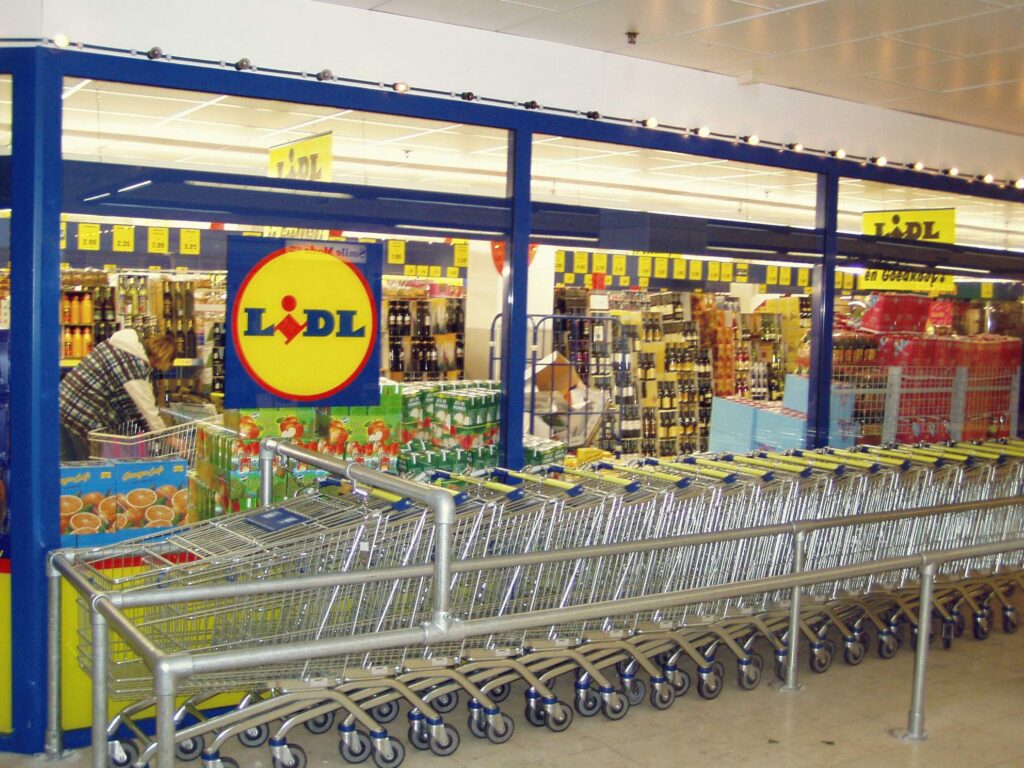 The "Growing by Custo" collection for Lidl
Growing by Custo is made of 22 clothing items, which include four pairs of jeans, four pairs of leggings, four dresses and ten shirts. The prices of the clothes will range from 12.99€ to 17.99€. More than 300.000 units of this special collection will be available across 530 Lidl stores in Spain from June 23rd. The clothes will be available in Lidl stores for a limited period of time and it is expected that they will be sold out in about three to four days.
" These clothes are targeted at people who do not possess time for shopping", explained the designer. "It is not a sophisticated level of fashion".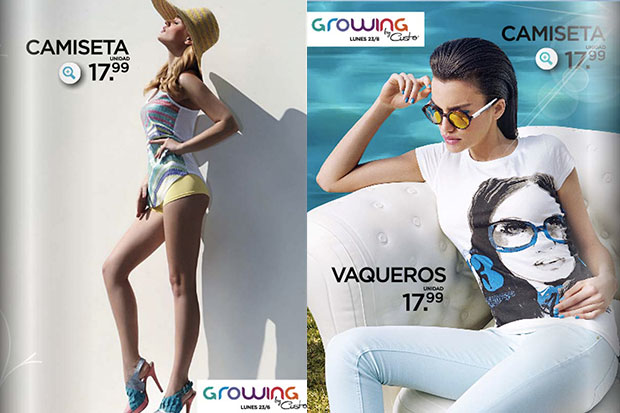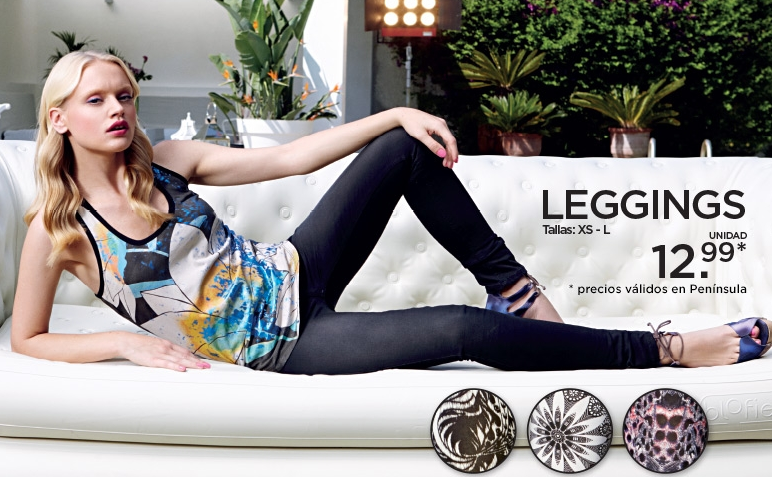 Custo x Lidl, a surprising co-branding strategy
Creating capsule collections for mass consumption fashion brands is a strategic way for designers to stay high-end fashion in consumers' minds while selling larger amounts of volumes in a short period of time. Because the collection is released in a limited quantity for a specific mass consumption fashion brand, consumers perceive the collection as unique, yet also affordable, and therefore attractive.
However in this case, Custo is not collaborating with an affordable fashion brand such as H&M but with a low-cost supermarket chain. The move is surprising, as Lidl's universe has nothing to do with Custo's: they both offer different products, different prices, and different store layouts within different industries. Why would Custo choose Lidl for the selling of its capsule collection?
This whole co-branding strategy, in my eyes makes no sense from Custo's side. I understand Lidl's perspective, as the brand is trying to communicate the fact that it provides quality products at lower prices. Offering quality clothing such as Custo's at lower prices therefore makes sense. But not the other way around.
With this partnership, the designer is trying to reach a broader range of consumers. The clothing items created for Lidl are indeed much cheaper than the normal clothes offered by Custo. As an example, a Custo dress made for Lidl costs 17.99€ while a standard Custo Dalmau dress can cost between 65€ and 250€. However I believe that Custo could have done the same by at least collaborating with a brand that has a similar universe and positive associations to relate with.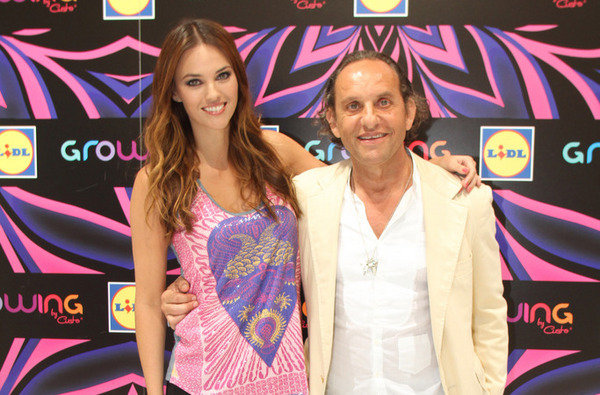 How can a fashion brand, produced by a famous designer, with an established original and differential positioning sell its collection between low-cost salads, cookies and cheese? What consumer wants to purchase an item of clothing for 90€ when they know someone else picked up something from the same brand for less than 18€ while they were doing their weekly shop?
If Custo wants to create a clothing collection for a supermarket chain and help consumers afford fashion at lower prices, it should do it under a different name, in order not to damage the current brand and confuse consumers. Co-branding strategies should be used to add value to a brand (which is the case for Lidl), but should never significantly change the brand's positioning with radically different brand associations.
Custo's pricing strategy is damaging the brand
It's not the first time Custo is trying to appeal to a larger amount of consumers by cutting down its prices. With the recent economic crisis in Spain, the brand has lowered their prices, making their designs more affordable in comparison to previous collections.
"This [spring 2013] collection, the prices are very low for everything," Marcela Mazzini, the original Custo Dalmau store manager said. "It is the same quality, but Custo wants the people from Spain to wear his clothes. It is the same quality, but he had to put down his prices." Cited in Alpine Living
The fact that Custo doesn't hesitate to lower its prices is extremely dangerous for the brand. The communication effect of pricing is surprisingly strong, as it can make people think that the firm is in financial trouble and needs the cash, or that the quality has been reduced.
While it is nice to be consumer-focused by lowering prices and helping them face the economic crisis, Custo needs to keep in mind who they really want to target. The firm is trying to target everyone at the same time and is getting lost in its branding strategy.
A fashion brand cannot target such a large variety of consumers and needs to stick to a specific group in order not to destroy the brand, or create different sub-brands targeting specific consumer groups. It is clear that Custo is trying to increase revenues, sales and be more famous but this cannot be done at any price. A brand is a marketer's secret weapon and should always be treated as a precious asset.
References: Branzai, Mundiario Luxury, Barcelona Top Travel Tips
Pictures: Chic Intuition, Solutions Magazine, La Vanguardia, Nosotras, Gaceta,