Renowned for their innovative engineering, Dyson has now opened its first ever UK retail store.  Located on London's Oxford Street, the brand aims to allow visitors the opportunity to ask questions, test the products and above all buy into not only their products but their brand.
Their aim – to bring "engineering to life".
1) Dyson- The new era
Opening their own retail store is a first for the Dyson brand, who have primarily sold their products through third party retailers.
However, bringing their brand to life and for once showing what Dyson as a brand would look like – they've now opened their first London store.  Consumers can now try out their products first hand and see the innovation and the engineering that is put into them.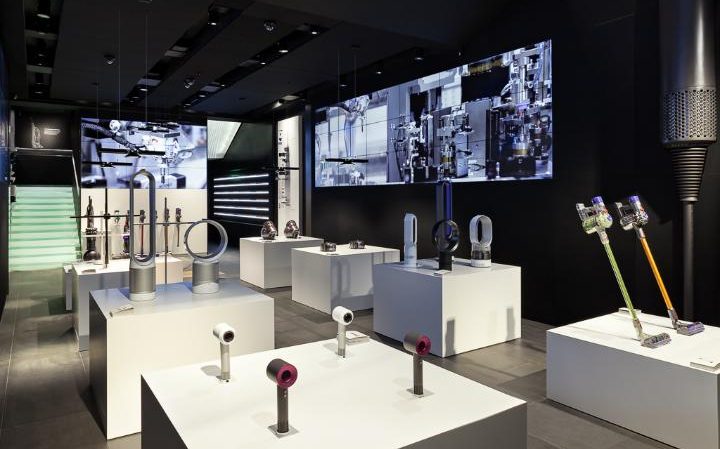 2) The store
The store itself will highlight major products and the stores design features will resemble some of the features within Dyson headquarters.
What Dyson are showing is how they pull their brand through into everything they do and offer.  It shows unity and strength – again core for Dyson and something they have built their reputation on.
The store also reminds me of the Apple store which recently opened in San Francisco.  Clean, fresh, modern and allowing the consumer to try before they buy.  Both innovative brands, both using the same methods, even in retail.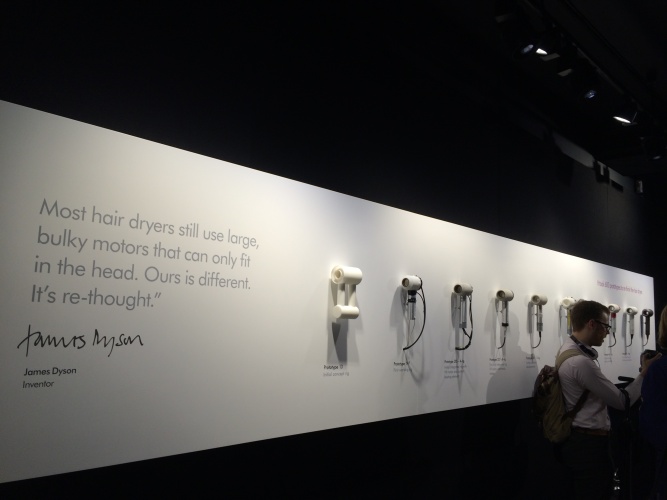 3) Focus on the consumer experience
The layout of the store covers two floors, with a fresh look, showcasing some of their household products.  What's interesting is not just that they're showcasing their products differently but they're also allowing consumers to put them to the test.  They have allowed for different types of dust, food and debris to be contained in pots, so consumers can use these to test the vacuums out!
Of course due to the varied nature of their products and to ensure they target all of their audiences, it's not just their cordless vacuums making their debut.  Visitors to the store can also have their hair styled with their new supersonic hairdryer in one of their salon stations.
What Dyson are aiming to achieve is for visitors to buy into their brand and not just one of their products.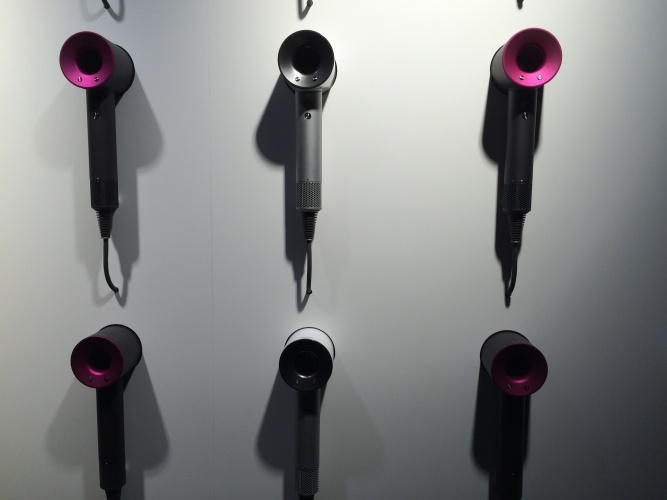 4) Bringing the brand to life
Dyson have modelled and built their brand on innovative engineering.  They've created such a strong brand loyalty and following that their stores can be seen as almost the icing on the cake.
Bringing a brand to life can be hard and especially in the retail sector.  What Dyson and Apple have managed to achieve is their people also believe in the brand.  For example, Dyson experts as well as engineers will also be working in the store.  Answering any visitor questions about the products but also being able to talk about the science behind the product.
These Dyson "representatives" will be the ones who bring the brand to life.  As I've mentioned in previous articles, your people can be your greatest asset when it comes to building your brand.  It's also interesting to point out that the Dyson store has no visible tills.  The Dyson representatives will be carrying handheld devices which will provide the sales function, if people wish to buy a product.
5) It's about being different
It's an old cliché but it's still an important one to remember – to stand out from the crowd, you have to tell your customers why you're different.  That's exactly what Dyson are doing with their new stores.
Yes they sell a range of products and all have a different purpose, but it's not necessarily that they are promoting.  It's their name.  Their technology.  Their engineering.  So when you see any Dyson product alongside a competitors it is a Dyson that you will be more inclined to buy.
Of course just like Apple has seen, as well as building on the strength of your reputation, something as innovative, creative and brand secure as this, can only have positive effects on income.
References:  Design Week, The Telegraph
Pictures from:  This is Money, The Telegraph, Design Week