In a bid to show a united front on the consolidation of LAN Airlines, TAM Airlines and their affiliates', LATAM Airline Group have launched their new corporate branding.
Expected to be rolled out over 3 years the company have started to launch their new identity on a number of LATAM aircrafts, new uniforms for employees, airport signage and counter designs, as well as a consolidated website – all clearly displaying the new global brand of LATAM Airlines Group.
1) Background
LATAM Airlines Group is the largest airline group in Latin America.  The associations that the group have also makes it one of the largest airline groups in the world in terms of network connections.
With a fleet of 321 aircrafts and approximately 50,000 employees – of course it made sense to strengthen the parent brand in which these other brands sat under – simply making it more apparent that they are the "largest in the world".
LATAM's primary target market is Latin America and with the consolidation of the two airlines a stronger and clearer focus can be made on those travelling for business as well as holiday makers.  They want the logo to echo the sentiment that LATAM represents the whole of South America now with a unified vision.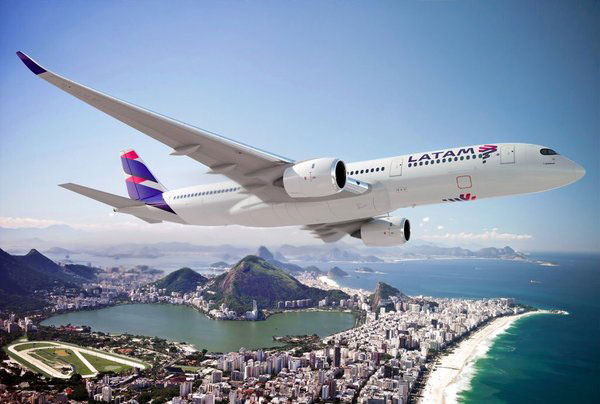 2) Brand positioning
LATAM is maximising their brand value by maximising their relevance to the customer as well as their competitive distinctiveness by making something "very Latin about the new brand positioning".
They are defining this position in their target consumers' eyes, by introducing simple aspects such as the new logo, which has been inspired by the identity and heritage of the region and embraces the locality of Brazil and Chile.
The colours of the blue and coral (red) are also supported by a secondary colour palette which helps to bring to life the diversity that is found in Latin America.
However, as the LATAM brand is continuing to position itself as the Latin American airline of choice and using this position to differentiate themselves from the competition, they have also themselves stated that they don't have a full brand proposition yet, but the foundations are strong – it will be a case of watch this space as the brand continues to roll out.
3) A complex corporate branding exercise
The LATAM global brand was developed in partnership with the brandchannels parent company Interbrand and in a press release issued by Interbrand, they commented that "the project involved intense research in over 10 countries, defining the brand's strategy, and activation of the new vision".
This project also represented (according to the brandingchannel) the most complex case of merging brands, with global strategic relevance.
"This has been a process full of challenges and paradigm-breaking. The creation of LATAM is a mark in the history of aviation—the first time two great airline companies come together under an entirely new flag," stated Daniella Bianchi, Managing Director at Interbrand São Paulo.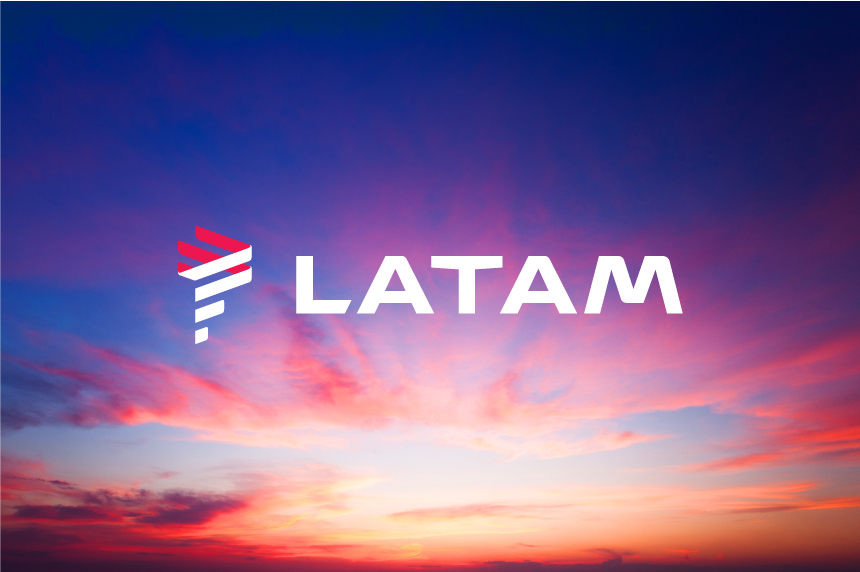 4) Strategic roll out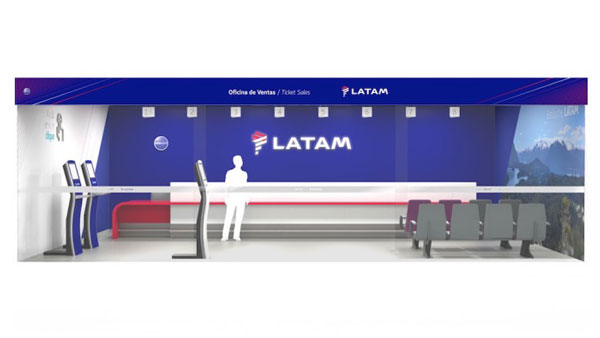 Work on the LATAM brand is certainly underway with 50 aircrafts set to be rebranded in 2016 and the remaining to be finalized by 2018.
13 airports where the group operate will see the new visual identity created with changes ranging from, new look check-in counters and VIP lounges to rebranded boarding passes and screen displays.
Their newly integrated website will be available in six languages and alongside uniforms and the other visual identity places mentioned above will showcase the signature colours indigo and coral of the new LATAM logo.
5) Taking their time
The group are also not entering into this global rebrand lightly.  They're taking their time with the roll out, with announcements that this branding exercise will be rolled out over a 3 year period.
Here they have positioned themselves very positively with all of their stakeholders, as they aren't expecting immediate changes, nor are they imposing these on them.  It will be simple step by step changes to let everyone start and create the brand recognition and loyalty they are looking to build.
The group will also launch integrated marketing campaigns in each of the countries where they operate – again showing a united front (however at present each airline will continue to operate under its current brand and identity).
6) Tactical approach
With the integrated marketing campaign, the gradual roll out, plus the added bonus of positive publicity regarding a leading airline group in Latin America, I'm sure this global branding strategy will be proven to be a success and will also dominate this sector in years to come.
Their overarching aim to "simplify and improve the travel experience of passengers" – needs to be communicated throughout their visual identity change and their communications approach.  As it is this brand value that will make them different and unique.
(Of course it also helps that their first flight as the newly branded LATAM aircraft, departed from Rio de Janeiro on a one-off journey to Geneva to collect the Olympic touch)!
References: PR NewsWire, Brand Channel
Pictures from: Brand Channel