Not on the High Street extends its brand offline as it celebrates 10 years in business
Notonthehighstreet.com has grown in popularity over the years, offering customer a different alternative to your average retail shops.  To help them celebrate being online for 10 years, they're now going offline and hitting the shops, with their pop up stores – extending their brand for a one off celebration, or gathering research into how their brand would fair in the offline retail sector?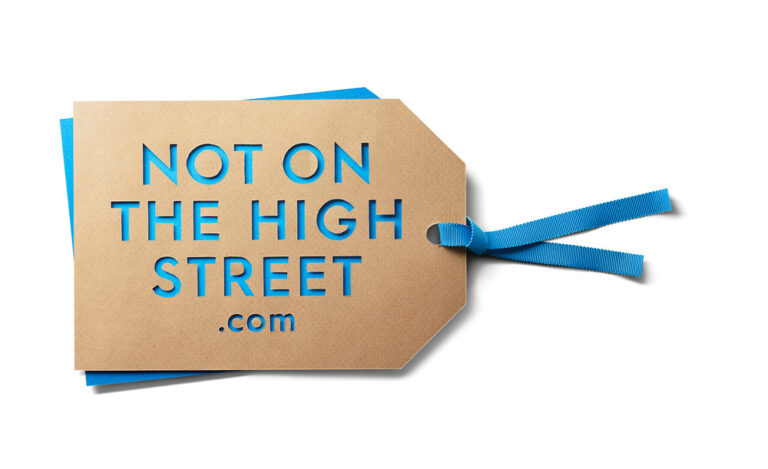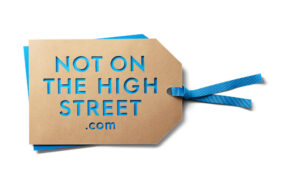 1) Celebrating in style
10 years in any industry is a big achievement and for online retailer, Notonthehighstreet.com, this is a big accomplishment, as the company has seen their brand continue to grow at a rapid pace.
To help them celebrate they opened their first pop up shop in Old Spitalfields Market at the beginning of May, bringing their online world to the offline customer.
Reported in Marketing Week, Chief Executive Simon Blesham believes that high street stores will be a "big part of the future" for the Not on the high street brand.  So convenient that celebrating their 10 year anniversary can be linked with also gathering research and intelligence on how their brand could be adapted to an offline presence.
2) Telling their story
Not on the High Street have told their story through their sellers, through focusing on the need to provide each and every customer with something personal and unique to them.
To bring these stories offline too, they've introduced a number of games and workshops in the pop-up stores so customers can interact with the brand, touch, feel and ask questions about the products.
They help to bring the brand to life, evolving it and reaching those offline customers whilst extending their target market.
Mr Belsham went on to tell Marketing Week: "A big part of our future is to tie together online and offline experiences. Customers love to discover and get inspiration from our website and apps, but they also want the opportunity to touch, feel and interact with the products as well as hear the stories of our partners in person.
"Open Door is the first one we've done and we will learn a lot from it. I can't say if what we will do will be permanent or not, but physical sites are a big part of the future of this brand."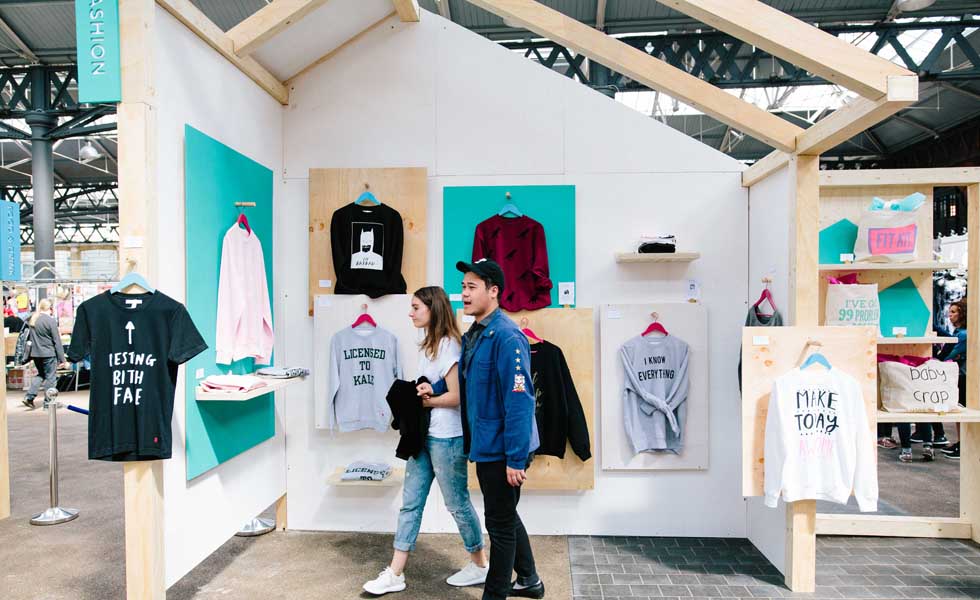 3) Not all offline
Of course they are an online retailer so not all of their 10 year anniversary celebrations will be focused offline.  The company will also be show reeling a special 2 minute ad, focusing on their customers and the small creative businesses in which they partner with.  As well as being distributed through normal social media outlets, the video will also be sent to their customers for them to gain a sneak peek at what's been going on over the years.
4) Brand strategy
Not on the High Street have a very clear brand focus and strategy of where they want to be in the coming years.  They firmly believe that by connecting with their target audience by providing them with the stories behind the sellers, provides them with that "edge" over their competition.
They've reached out to their audience and pulled on the emotional side instantly, choosing the sellers they work with very carefully and making sure that they fit with the vision the company is taking.
Not simply content with looking at the potential of high street retail, Blesham also believes there is scale for the brand to be taken international.
Of course what many believe to be the driver behind this push for growth is the latest recruits to their senior management board.  Hugh Fahy from Net A Porter and Hannah Webley-Smith from Benefit Cosmetics, who both join the team to bring innovation and planned growth to the brand.
It's great for customers to feel a part of these celebrations and again be aligned and connected to this brand.  It can only establish Not on The High Street in people's minds further.  For the brand itself, a great way to create that recognition and point of focus, whilst gathering important information about peoples offline shopping behaviours.
Only time will tell whether the offline space can become a reality for the brand.
References: Marketing Week
Pictures from: Marketing Week, YouTube