Brand extension for Amazon: One step too far or all part of their growth strategy?
The global brand who have changed the way people think about shopping have now subtly announced their new own brand fashion labels.  Set to disrupt the retail market and shake things up whilst having a clear focus on their profits and growth.

1) Building on the strength of their brand strategy
Amazon has a very clear brand and marketing strategy in that they "aim to fill the gaps which they've identified in a market".  Put simply they provide their consumers with what others can't and to make life easier it's all in one place, online.
The considerable pace at which the company has grown has been incredible, according to Forbes online, Amazon is still growing at almost 20% despite reaching $100 billion in revenue.  And at the start of 2016 are expected to continue with their clear strategy to win and retain customers in order to see their market share increase.
2) Unaware of the launch?
You'll not be the first.  Amazon has been very quiet with this announcement and simply hinted that this was something they were looking at.
Amazon will of course be highlighting this on their site and taking a more subtle approach in their marketing communications.  Their strategy is to build on what they know and to allow the customer to market their products for them. mobdro apk 2017 They do this through online feedback, instant comments and using their digital algorithms they can monitor buyer behaviour and then make their "appropriate suggestions" of what you might like to also look at.
3) Will it work?
Amazon has been involved in fashion retail on a much smaller scale for over a decade and not to much avail.  Partnering in some instances with existing retailers and clothing brands, they found that this didn't provide them with enough traction, to really position them in the retailing industry as a serious contender.
Jeff Yourcisin, VP of clothing at Amazon Fashion told the WWD CEO summit in New York last October, "When we see gaps – when certain brands have actually decided for their own reasons not to sell with us – our customer still wants a product like that".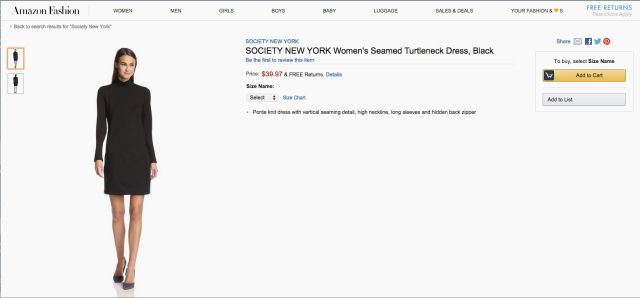 Sticking with their overarching strategy this then made the decision to develop their own label brands simple.  According to reports in The Verge, with these new labels the company will supply products that third party sellers are not providing to Amazon's 300 million customers.
4) What does the future hold?
According to US firm Cowen and Company by next year Amazon is expected to surpass US fashion retailer Macy's and according to reports become the top clothing seller in the US.
Amazon have a dedicated growth strategy which isn't static and changes with the markets. This is what has set them apart from others and allows them to continually grow, even when the economy isn't.
This form of brand extension is riskier than others, but with the huge volumes of data which Amazon carries, the ability to plug into consumers buying habits and the trusted quality kite mark of an already established and well-known brand can only see their profits increase and Amazon grow.  It will be by how much and how consumers react to this which will be the real differentiator, as the fashion industry is still a tough nut to crack and brand perception will play a big part in this for Amazon.
References: The Verge, Quartz, Forbes
Pictures from: Mashable