Unilever-owned cleaning brand Cif, together with MRM Romania and McCann Bucharest, implemented a campaign that aims to clean the streets of aggressive graffiti that can influence kids' personal development in a negative way.
The campaign
"Cif cleans Romania" was a campaign that took place all over Romania, between February 20th and May 30th 2014, which aimed to clean up aggressive messages from the streets after they were spotted by Romanian citizens.
The brand provided people with three different online platforms were they could upload photos and the geo-localization of aggressive messages. First via the website, www.cif.ro, then through the Facebook campaign's page and finally through a mobile app available on both the Appstore and Google Play.
After people sent pictures of the offensive message with its location, the Cif team sent a cleaning team in a Cif-branded van to clean up the unpleasant words and images spotted by local citizens.
The campaign helped to clean a total of 385 places, and the app was also the most downloaded one on the Appstore in its category!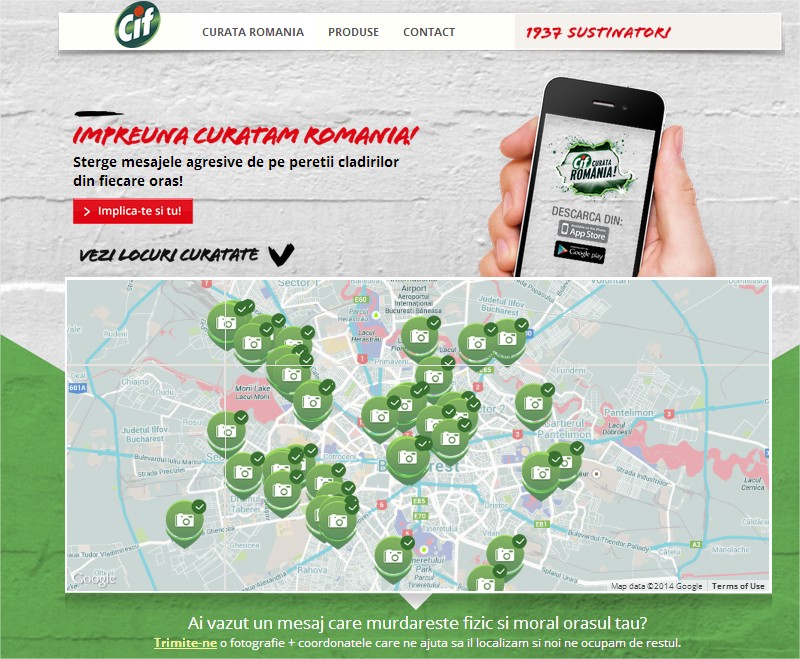 The branding strategy behind the campaign
Branding adds personality, uniqueness and value to a company and its products and services. It's these factors that convince consumers to pay a premium price for a branded product over a similar generic one. Building brand equity can be done through creating brand awareness, but also by creating positive brand associations in consumers' minds.
I believe that this campaign is a very clever move from Cif to leverage both brand awareness and relevant brand associations.
Creating brand awareness…
With this original idea, Cif becomes the first housing cleaning product to help Romanian consumers cleaning up the streets. This imaginative campaign leverages both consumer engagement and positive word of mouth, which in turn increases the brand's popularity.
Creating positive brand associations…
…By helping the community
What I really like about this campaign is that it helps the community feel happier and more secure. The brand really works together with its consumers to improve Romania's quality of life, on a daily basis.
 "This innovative campaign isn't just about cleaning. It is for the first time when, in Romania, a brand offers a digital tool to a community so that community can change its life for better, using LBS tech to monitor the locations we are cleaning at the encouragement of those people".

Nir Refuah, GM & Chief Innovation Officer MRM Worldwide Romania. (cited in adhugger)
At the same time, this engaging campaign is a good way for Cif to present itself as an ethical brand that cares about its consumers' happiness. It shows that Cif is fighting against violence and the results of its efforts are clearly visible with the before and after photos of the campaign.
…By promoting the benefits of the product
Finally, with this campaign, Cif is demonstrating that its products are highly efficient against resistant paint marks. The results of the before and after photos are stunning and clearly proves that Cif products are very powerful cleaning solutions.
Brands tend to spend so much time on explaining the benefits of their products through advertisements, however it is easier to convince consumers with actions and visual results rather than long speeches. As we say… a picture is worth a thousand words!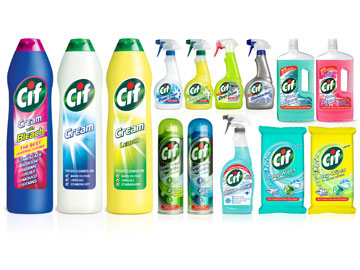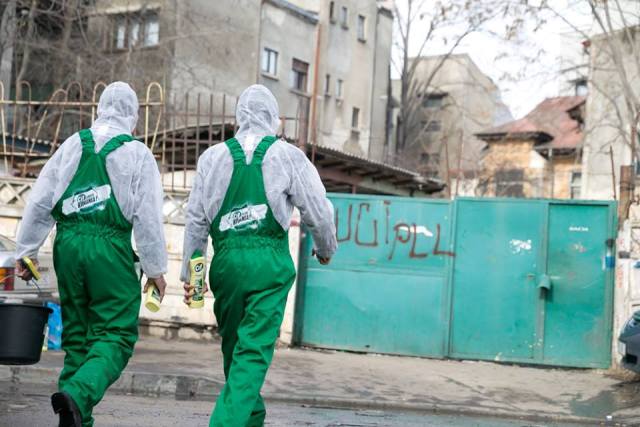 References: Ads of the World, Creativity Online, La Criatura Creativa, Ad Hugger
Pictures: Ad Hugger, Media Poondi, Chapter 1