Established in 1998 and purchased by eBay in 2002, PayPal is the leading company in digital payments. A week ago, the company announced the release of its first communication campaign (produced by Havas Worldwide) and unveiled a new brand identity, as conceived by Fuseproject.
PayPal's new strategy
PayPal's first visual identity was designed for the web 1.0 and needed to be modernized along with the brand's launch of new services outside of the online world, such as in-store and via mobile. In order to appeal to consumers, merchants, and also developers, the company had to come up with a new visual identity that would be consistent across all channels.
To achieve this, the brand decided to redesign its logo in a way that it would fit all screen sizes, from wearable devices and mobiles to biggest and high-definition TV screens.
"It'll be more legible and recognizable in both type and colors and will easily extend to be usable across the look/feel of various systems, and in the 193 markets we serve worldwide" says Christina Smedley, Vice President, Global Brand, PayPal in PayPal's Press Release.
Furthermore, PayPal has chosen to launch its first advertising campaign with the objective to communicate its positioning and promote its new services. Today, the main values of PayPal are "forwardness" and being "people-focused".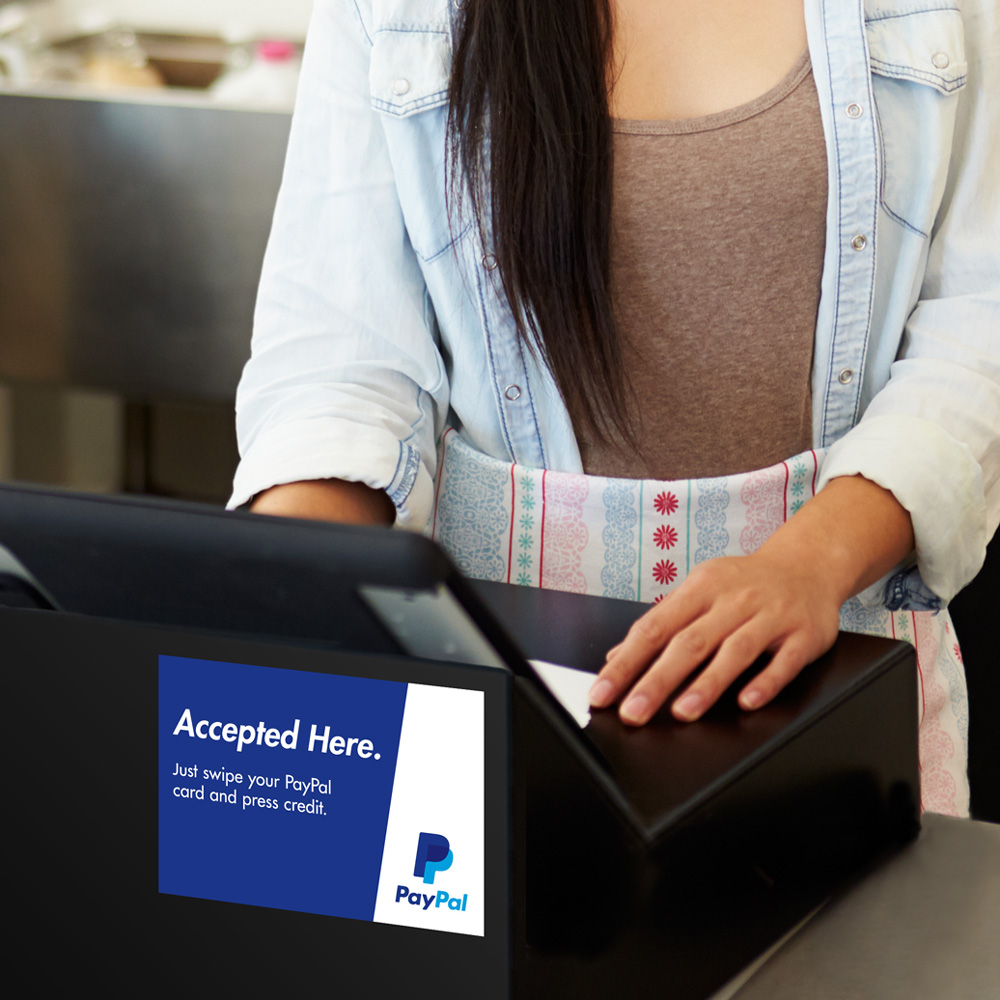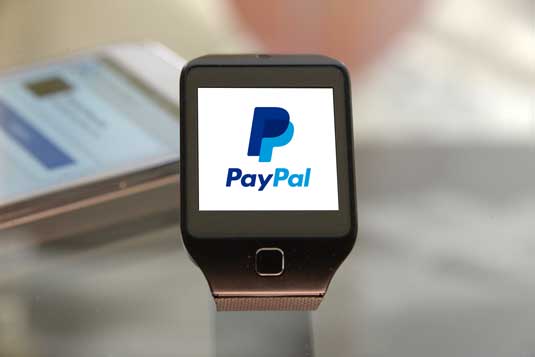 PayPal's new logo
The company explained on their website that the new logo is not a revolution, but more an evolution from its previous designs. The main objective is to offer a new logo that looks modern, inspires trust and is easily identifiable on different types of screens.

The new design is mainly determined by four changes: a new version of the double P monogram, a refreshed color palette, a new font, and a new "dynamic angle graphic".
Fuseproject, the agency responsible for this design explained:
"We focused on two key themes for design: connection and forwardness. For connection, we designed a new monogram with overlapping double P and transparent effect to emphasize human connection. For forwardness, we strengthened the italics that have always been a part of the PayPal logo — harking back to the brand's heritage, and affirming a forward thinking spirit."
The agency further stated, "Research has revealed increased user perceptions of trust, youthfulness, innovation and energy".
Finally, the magazine Mashable explains that this double P monogram is also a strategy to alleviate confusion from a parking sign featuring a P.


PayPal's new advertising campaign
For the first time, PayPal is unveiling a new television campaign, as well as print, outdoor and in-store ads which will start running this summer in PayPal's main markets.
The campaign communicates the message "Powering the People Economy" and features characters that appear to be very human, happy, confident, and busy in their lives and looking for ways to make it simpler. They have been designed to be populist, inclusive and empowering, with a hand-drawn and dynamic style.
The brand wanted people to understand that it is on the side of consumers and designs products that truly answer their specific needs.  PayPal's products and services are designed to improve people's life and allows them to reach their objectives thanks to their simplicity and convenience
Here is one of the new TV commercials and an example of the print ads:

 References: Fuseproject, Underconsideration, PayPal Community, Mashable, PayPal.com, The Next Web, Readwrite, Creativebloq
Pictures from: Underconsideration, PayPal Community, Mashable, Creativebloq