The Italian notebook maker, is celebrating their creativity with the smell of coffee, as they extend their brand into a new market.  Already making headlines, the new Moleskine Café based in Milan, aims to provide a space for creativity and relaxation.
 1) Building on their brand
Since 1997, Moleskine notebooks have established themselves as the premier journal of choice amongst creatives.  They have dominated the sector and not just in Italy but around the world.
This month they built on their name and also their reputation, to open the new Moleskine café in Milan.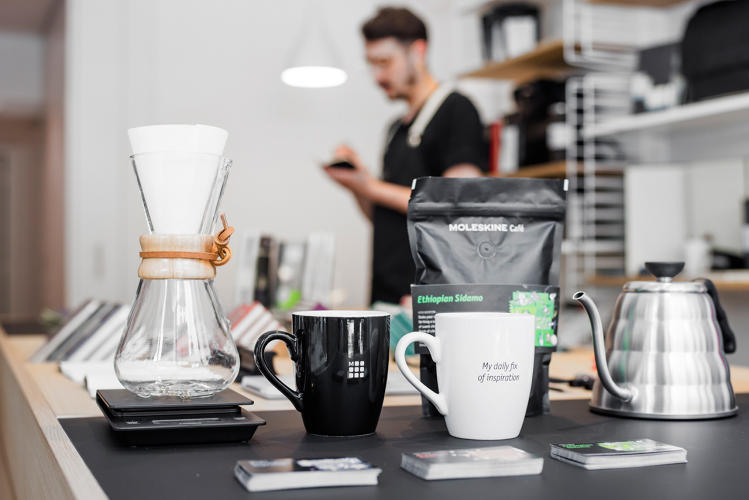 2) Brand extension: the new café
Working with popular brand consultancy, Interbrand, the café was built and designed with creatives in mind.  With a strong focus on the Moleskine brand and what it stands for.
They wanted to focus on their target audience and provide the ambience which suits their needs and mood.  For example the space is divided into a dining-working area complete with a communal table.  A retail area (of course selling Moleskine merchandise).  And a gallery exhibiting work from select artists and designers, as well as crowd-sourced from fans of the brand through a digital interface.
The whole time they are linking the brand extension back to their current customers.  They want to create a place where customers can relax and create.  As well as immerse themselves in everything Moleskine.
 3) Natural evolution
Moleskine have long promoted their brand values and their strategy to be dedicated to creating content and building shared cultural experiences.
So for all this is a new sector for Moleskine it is actually perceived as a natural evolution – which for any brand is a great position to be in.
They're also leaving nothing to chance.  For example the café channels the clean aesthetics of the Moleskine notebooks.  Orders are of course taken in a Moleskine notebook.  The placemats have been designed visually to look good enough to write on and the Moleskine branding and logo even extends onto cups and coffee bean bags.
4) Full potential of the brand
It's the incredible story behind the Moleskine brand that the creative team are trying to communicate perfectly.  Commenting in Creative Blog, Arrigo Berni, CEO of Moleskine said "This is an important new step in our journey to realise the full potential of Moleskine as the lifestyle brand of the Creative Class!
"Our vision for the Moleskine Café is exciting and unique.  We will provide our guests with an innovative retail experience, bringing the socialising dimensions of food, creativity and shopping to a single space designed to reflect the distinctive, clean aesthetics of Moleskine."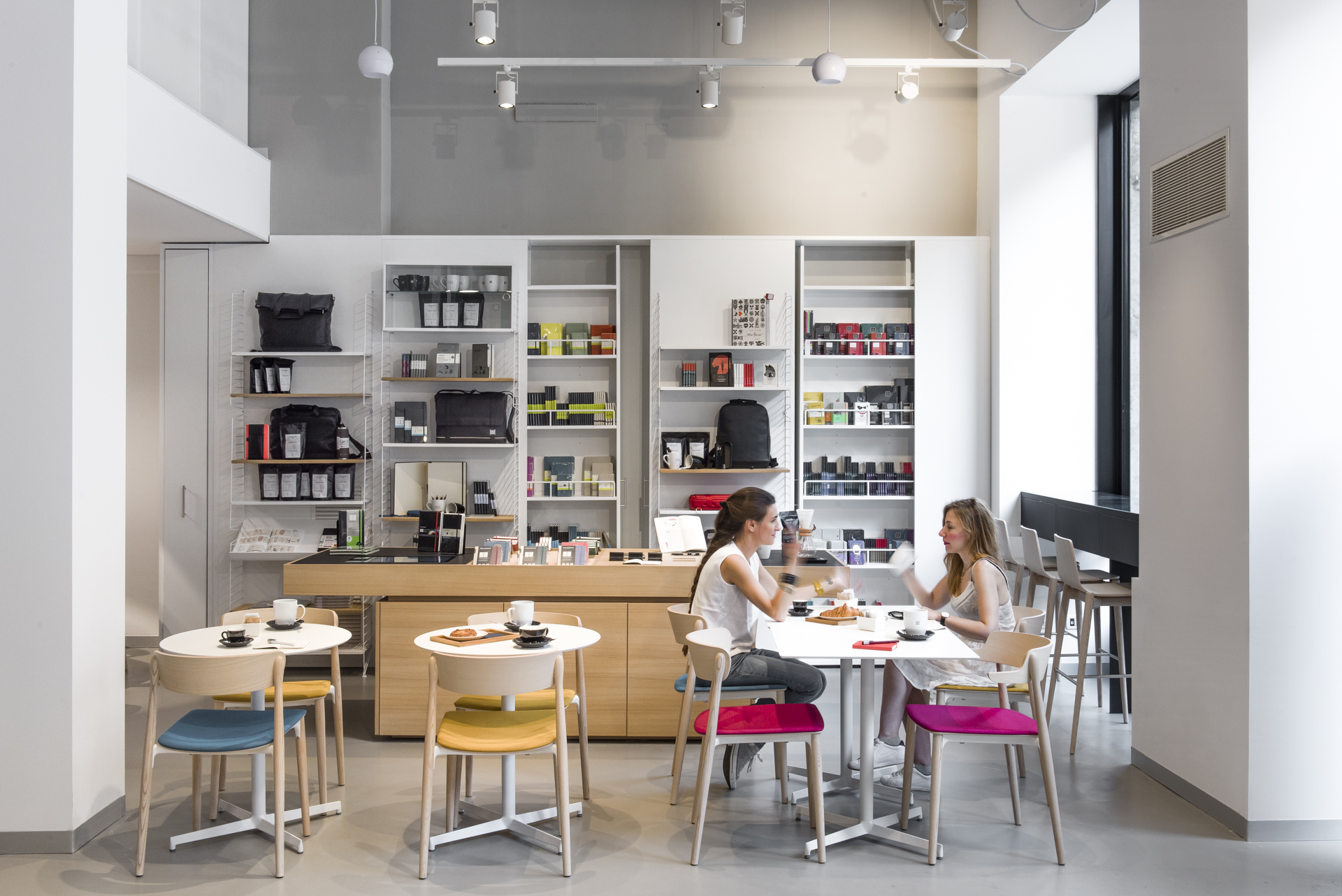 "The main challenge in building Moleskine is keeping the right balance between protecting the brand values and growing.  You want to develop the business and the company, but at the same time you have to be careful.  There's a risk of diluting the brand if you don't respect authenticity".
5) Good move?
Some brand extensions, fail and they fail miserably.  For Moleskine, currently they're doing everything right.  They not only piloted the idea of a Moleskine café first in Geneva airport, they are also presenting and communicating a clear focus on their brand.  Again, Berni commented, "We're focused on making this work (before expanding).  I don't want to jinx it".
The same brand values apply.  The creativity of the company is still central.  The thought and uniqueness that has gone into making sure that the café also represents their notebooks is incredible.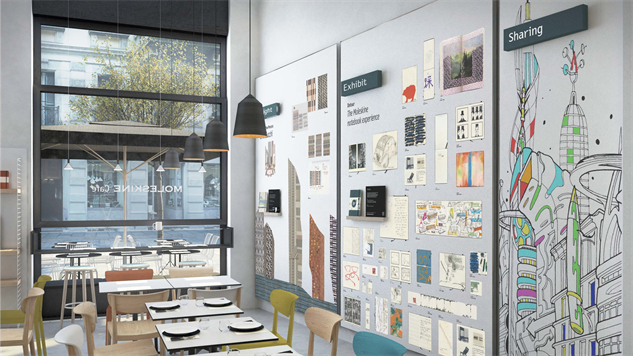 However, yes great brand recognition for their Moleskine products.  Furthermore,  for their loyal customers it is seen as a brand which is going above and beyond to offering them that little something extra.  But, I do wonder if as a brand they will struggle to attract new customers, or expand their target audience.  Their communications and branding strategy seems to focus very much on what they currently have and making it the "right" fit for the creatives.  In this sense, are they missing out on a much wider audience?
References:  Creative Blog, FastCoDesign
Pictures from: DesignWeek.co.uk, PasteMagazine.com, FastCoDesign.com, Moleskine.com