LIA Awards – Introducing a New Verbal Identity Category
What About Naming? What about all the words? When London International Awards (LIA) became the first global awards to recognize the role of naming last year, they didn't quite realize what they'd started.
How LIA is finally giving verbal identity the recognition it deserves
The impetus back in 2015 was the "What About Naming" campaign launched by New York-based brand agency, CBX, aiming to give the power of language in branding its own recognition.
But a phenomenal response to including Verbal Identity as a section in the Design Jury was followed by even more 'What About….?' questions from agency chiefs: What about the power of a great endline? What about the impact of a unique tone of voice? What about effect of brilliant copywriting?
"Verbal Identity is much more than just a design category," explains Barbara Levy, Founder and President of LIA. "It has many components, and thus deserves its own jury. LIA thought it was a great idea to create a separate medium with individual categories for the many elements and to invite a panel to judge it."
So this year, LIA further cements its position as one of the world's most progressive and forward-thinking competitions by introducing Verbal Identity for the first time in advertising awards history as its own medium with a standalone jury.
The Jury
Presiding over this year's Verbal Identity Jury will be Chris West, Founder of Verbal Identity Ltd. in London. On the decision to appoint Chris, Barbara comments: "Chris, whose company is appropriately named Verbal Identity, actually called us last year after seeing that we'd added Verbal Identity as a category [in Design]. He explained the many facets of Verbal Identity to us, his great passion for words and his enthusiasm for LIA recognizing their importance to the industry laying the groundwork for where we are now with the medium. We invited Chris to be the inaugural Jury President and he gladly accepted."
"My ego is now rampant – I think I'll be a monster!" jokes Chris about the honour of being the first-ever Verbal Identity Jury President. "Luckily, the jury is composed of some of the best writers and namers, all with outstanding experience, from across the world. We understand language like others understand visual identity or numbers."
Joining Chris on this year's maiden Verbal Identity Jury, among other notable names, will be Rachel Bernard, CBX's Vice President of Verbal Strategy. "She's the best of the best with her skill set," says Rick Barrack, Chief Creative Officer of CBX and 2015 LIA Design Juror. "I'm excited to see the winners from this year's entries and you can rest assured that damn good work will be honored."
The jury will encompass skill-sets from all around the world. Amanda Liu will represent China's leading naming agency, Labbrand Brand Innovations. The world of business is recognized by the inclusion on the jury of one of the most well-read writers on writing: the Wall Street Journal's Ben Zimmer, who has a regular column in the WSJ. Steve Martin of Eat Design will be joining the jury from Japan. And one of the UK's most highly respected ad agency writers, Sean Doyle, completes the group of linguistic experts.
Says Chris: "The industry is changing. Clients are asking for a strong verbal identity like they used to insist on a clear and consistent visual identity. When 8 out of 10 channels are dominated by language, it's never been more important. Language means so much to us; words reveal how we categorize the world and that's crucially important in branding – it's language which starts to build concepts and brands."
How to apply to the awards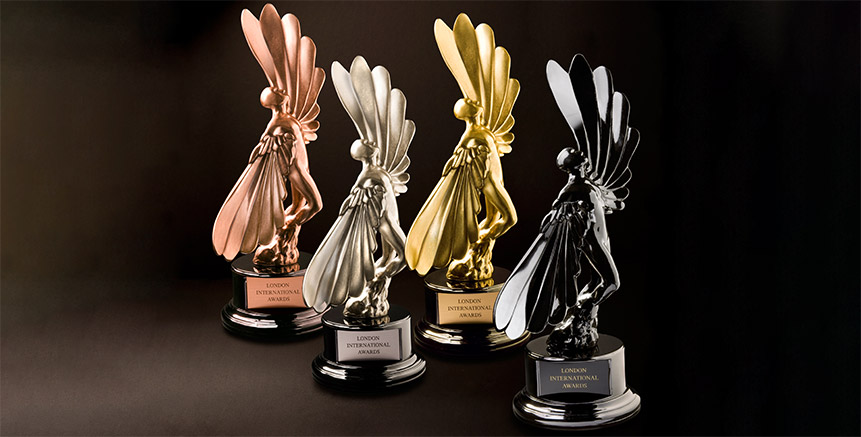 The LIA 2016 Entry System is now accepting entries. Judging will take place in Las Vegas from 6th October to 14th October. The shortlists will be announced as each judging session concludes, with Winners being announced 8th November. For more information on submissions and eligibility, please visit http://www.liaawards.com/enter/eligibility/
About London International Awards (LIA)
London International Awards (LIA) is a global festival honoring creativity and new ideas in Advertising, Production, Digital, Design, Music & Sound, Technology and Branded Entertainment. The awards, founded in 1986 by President Barbara Levy, began by honoring advertising in the realms of Cinema, Television, Print and Radio, evolving since its inception into 16 unique media types. It was the first truly international advertising awards of its kind to acknowledge all media and methods from all over the world to be judged by a diverse global jury. Every member on each Jury Panel, including the Jury President, judges all entries, excluding their own work, in their respective media. Each Jury has the discretion to award a Grand LIA within the media they are judging.