The New Luxury Codes: 4 Ways Venerable Brands Are Reinventing Their Appeal
The minds, hearts and hands that create luxury are true champions of creativity in service of the imagination. They bring artistry to their work. They make emotional connections, liberate dreams and engage people in the art of fine living with stories and experiences that go beyond the surface of the object itself.
Branding of luxury goods is at its best when it, too, looks beyond the surface of wealth and opulence. Here are four ways that luxury brands are bringing captivating, artful and even surprising stories to the fore – and reaching new buyers in the process. These are outstanding examples of the new luxury codes.
1) Little Details Are Now A Big Deal
Final quality has always been the main selling point for most luxury brands – not the painstaking details of how the products are made. Today that mindset is changing. Increasingly, shoppers are curious about the details of design and craftsmanship, and many luxury brands are pulling back the curtain to reveal the sources of their artistry.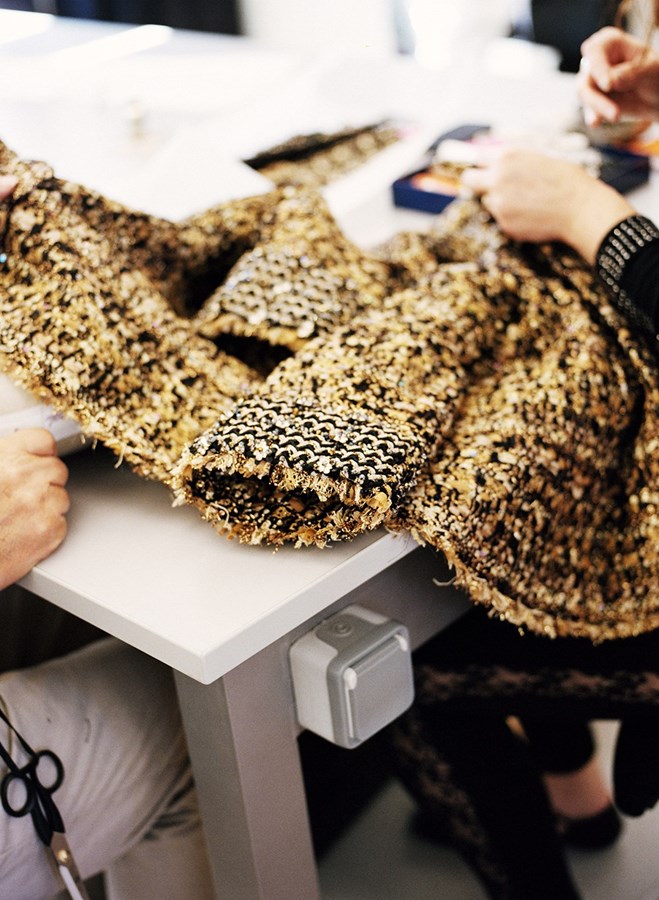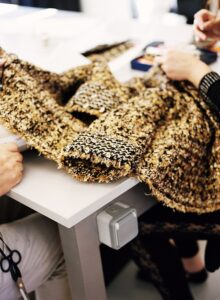 Chanel has invested in several ateliers that are unsurpassed in the expertise and artfulness they bring to their craft, such as Lesage (pearl embroidery), Lemarie (feathers and camellias), Causse (gloves) and many others. These artisans retain their independence, while Chanel ensures the continuation of its suppliers. And Chanel burnishes its reputation as a champion of the finest craftsmanship.
Guerlain exhibits craftsmanship that goes far beyond the core product, with packaging that rivals the perfume inside. One astonishing creation represents over 500 hours of collaborative craftsmanship between the perfumer, a watchmaker and the jeweler Lorenz Baumer. A diamond-studded pendant fashioned after the company's iconic bee incorporates a miniature mechanism that opens the bee's wings to reveal an inner chamber containing the perfume.
Macallan honored the 150th anniversary of René Lalique's birth by releasing a 64-year-old single-malt Scotch whisky in a decanter crafted using the Lalique lost-wax method – bringing together the highest art of the distiller and the crystal maker. The one-of-a-kind creation was auctioned for $460,000, a world record for whisky. The proceeds went to a charity that provides people in developing countries with safe drinking water – dovetailing with both the brand-story and sustainability trends we discuss below.
Savoir-faire is key to the brand message. It's no longer only a matter of appearance. It's about the beauty of deep craftsmanship.
2) Brand Stories Are No Longer A Secret
As luxury brands showcase today's lavish materials and meticulous methods, they're also sharing the intriguing stories of their past and how they came to represent the finest life has to offer.


For example, Dom Pérignon Champagne draws a continuous line from the innovations of its namesake, the monk and cellar master known as "father of champagne," to the mastering techniques used today.
These methods have been refined over the centuries, but the brand continues to honor its heritage of quality – offering wine tastings that sample many decades of vintages, restoring Dom Pérignon's vineyard, and helping preserve the Abbey where he practiced his craft and was interred 300 years ago.
The LVMH event Journées Particulières offers another remarkable example, promoting the savoir-faire of 70 distinguished houses and their deep history of craftsmanship. The public is welcomed to workshops, wine cellars, private mansions, family homes, historic stores and other heritage sites around the world.
Through highly curated exhibits, demonstrations and interactive participation, attendees gain first-hand knowledge of LVMH brands and all they embody – from their historical beginnings to the artisans who make them great today. LVMH is proclaiming its people, places, materials and methods online to reach consumers worldwide who may be discovering the world of luxury for the first time.
To create brand preference, luxury brands need to tell the tale of their history, to share their legend in order to inspire and forge emotional bonds with their clients.
3) Experiences Matter Just As Much As Objects
To be a luxury brand in the true sense of the phrase, it's not enough to create high-quality products – it's about creating an aura. For a luxury object to have personal meaning, it has to be part of an experience. Following the example of fast-fashion brands, luxury retailers are learning to create an aura of surprise.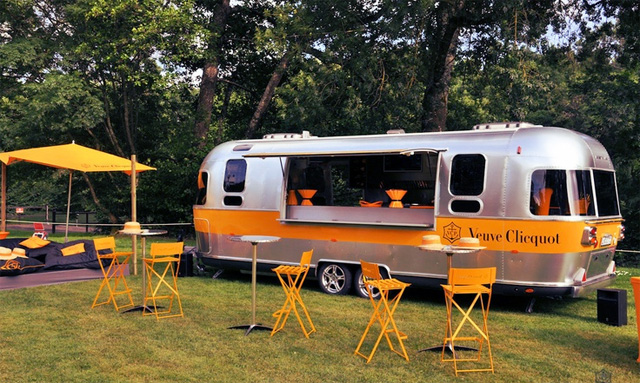 Take Karl Lagerfeld, head designer and creative director of Chanel and one of the world's most famous fashion pioneers. The force behind Chanel Mobile Art, a touring pop-up museum featuring art based on the iconic brand, Lagerfeld has now turned his attention to pioneering a new breed of digital concept stores that combine traditional retail spaces with the power of social networking. In a span of minutes, you can try on couture pieces, snap images of your outfits in an in-house photo booth, and upload them to social media for all of your followers to see before paying via a mobile device.
The Burberry flagship store in London incorporates full-size screens that can feature products, stream video and also serve as mirrors. RFID chips embedded in clothing and accessories communicate with the screens to display information about the item's craftsmanship or to show how models have worn it on the catwalk. Customer preferences are captured to help deliver more personalized experiences, online and in-store.
Other pop-up experiences include the Veuve Clicquot mobile champagne and caviar bars, bringing the convenience of a food truck to this premiere brand while creating social-media driven excitement around the next destination. Or the Prada pop-ups in locations ranging from Paris to a desolate stretch of highway in the West Texas desert. Or the whiskey blending and tasting events at Grant's Atelier Blendologie pop-up.
Luxury brands are also using building broad awareness through social and interactive technologies. For example, Guerlain and Yves Saint Laurent are among the first luxury brands to embrace social media platforms such as Instagram to interact with people in a much more democratic way than ever before.
And Dior has created its own branded virtual-reality headset to give shoppers a backstage view of the activities behind the fashion-show runway.
All these examples represent luxury brands moving beyond exclusive shops displaying precious objects to delivering surprising experiences in unexpected places.
4) Luxury Brands Are Taking A Stand For A Better World
In their rush to capitalize on the latest looks, many inexpensive fashion brands have bypassed more sustainable labor and environmental practices in favor of lower prices and broader audiences.
In contrast, luxury brands are becoming more vocal about the need to do better for the planet and its people – fostering a guilt-free approach to retail that goes a long way toward inspiring consumers to justify these products' premium price tags.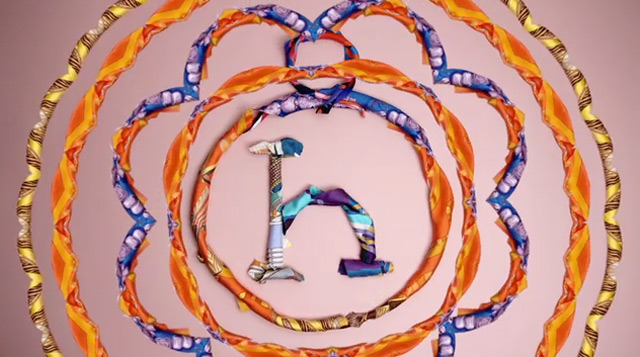 For example, Hermès has created a line of surprising and ever-new products created from materials discarded in the process of crafting its high-end luxury goods. "Petit h" products are designed by the same artisans who make the big-H Hermès brand extraordinary.
The selections change every month and never fail to delight. "Petit h" is the brainchild of Pascale Mussard, a sixth-generation Hermès scion known, since he was just a boy, for declaiming, "Don't throw that out; it might be useful.
Stella McCartney has the same "don't throw it out" ethic. This noted designer has been quoted as saying, "I design clothes that are meant to last. I believe in creating pieces that are not going to get burnt, that are not going to landfills and that are not going to damage the environment. For every piece in every collection, I am always asking what have we done to make this garment more sustainable and what else can we do."
Among luxury brands, Stella McCartney is one of the leaders in the use of green energy, organic materials, recycling, renewable and biodegradable materials, waste reduction, water conservation and other sustainability initiatives.
Most importantly, McCartney is a passionate advocate for sustainable practices – and is gaining the attention of a rapidly growing cohort of luxury shoppers as a result.
Such outspokenness hasn't always been fashionable. But at Paris Fashion Week 2014, the world's top models wore Chanel while staging a mock demonstration for women's rights, complete with protest signs and bullhorn-led chants.
While it's easy to be cynical about a protest march for equality led by models like Gisele Bündchen and Cara Delevingne in top-dollar outfits, it's remarkable that a conversation about feminism should arise at all in a fashion world that objectifies feminine beauty.
Luxury brands are demonstrating that they're giving back to the world – not just making things, but doing things for a brighter future. It's another way – a better way – to connect with people and build the goodwill that keeps a brand relevant and vibrant.
Conclusion: What Can We Learn From The Luxury Market?
The first lesson we can take from these emerging trends is that it's never too late in a brand's lifecycle to explore new opportunities for reaching customers. With so many innovative ways of interacting with shoppers, "the way we've always done it" should never hold you back.
Beyond that, these cases teach us an even more valuable lesson. Whether you're selling luxury or fast fashion, you're not selling a product. You're selling an experience. An identity. You're asking for the shopper's trust, and rewarding it with belief. You're offering people ways to feel good about themselves and their experiences. About the world and their place in it.
Trends come and go. But the basics – quality products, smart storytelling, memorable experiences and responsible living – will never go out of style.
Pictures from: AnotherMag, Go reception, Partizan, Sexy Fit Vegan