Heathrow's Terminal 5 is about to become 'Terminal Galaxy S5" for two weeks to promote Samsung's latest smartphone: the galaxy S5. It is the first time Heathrow has permitted a brand takeover of Terminal 5, the world's busiest terminal!
The campaign
This two-week campaign will start on May 19th and will allow Samsung to "take over the signage, way finding, website and every single digital screen at the UK's newest terminal to promote the launch of its iconic Galaxy S5 mobile", explains Samsung's Press release.
Samsung will therefore be able to reach the thousands of passengers who travel through this terminal each day, increasing brand and product awareness to a whole new level.
The terminal will be officially renamed "Terminal Samsung Galaxy S5" during the two-week promotion, with the new name appearing on entrances, lounges, gates, security areas, digital panels, and on the airport's website, along with images of the Galaxy S5. Consumers will also be able to try the new phones inside Dixons Travel stores.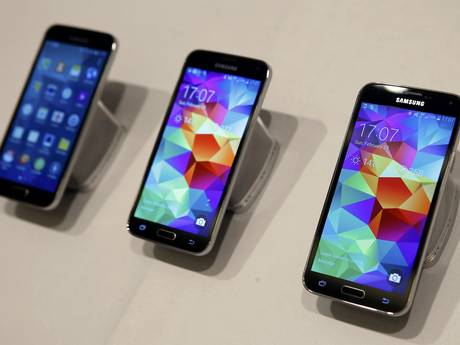 An interesting partnership with Heathrow Airport and JCDecaux Airport
This partnership with Heathrow Airport and the largest outdoor advertising corporation is a strategic move from Samsung to get maximum visibility. Airport advertising is a good way for brands to gain awareness from an international public, and Heathrow's Terminal 5 is the world's busiest terminal.
Additionally, since the terminal and the phone model have the same number, it was logical for Samsung to target this specific terminal.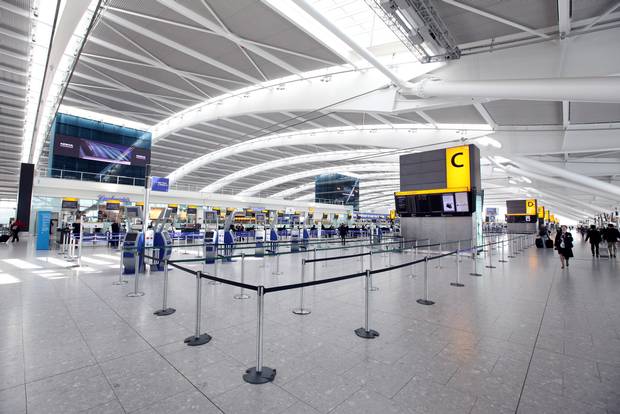 Russell Taylor, vice president of corporate marketing for Samsung Electronics UK & Ireland, stated: "We are always looking for ways to maximize brand impact and this activity is testament to that. The partnership with Heathrow Airport and JCDecaux Airport was a one-off opportunity to push the boundaries like no other brand has been allowed to do before." (cited in CNET).
According to The Independent, the Korean electronics giant's total budget for marketing campaigns is enormous. Samsung is estimated to have spent $14 billion on advertising in 2013, which is 14 times as much as Apple.
Some marketers might argue that there is no need for a high-quality, differentiated product to spend so much money on advertising, as the value embedded in the product should be enough.
However, it appears that Samsung has the financial budget to both release innovative products and to fund expensive advertising campaigns. According to Reuters, the brand "sells one in every three smartphones and has more than double Apple's market share".
Now it will be interesting to see if this campaign was worth the investment. It will certainly increase brand and product awareness, however it might also affect the perception of the brand by worldwide consumers in either a positive or negative way. Some people might find the campaign creative and innovative while others might feel overwhelmed or aggravated by such a big presence in the terminal.
Regardless, no one can deny the creativity of Samsung Electronics advertising strategies and it will be exciting to see Terminal Samsung Galaxy 5 and learn the results of the campaign! Watch this place as The Branding Journal will be reporting more on this story as it develops.
References: Marketing Magazine UK, Samsung Press Release, CNET, Ars Technnica, Reuters, Independent
Pictures: Samsung Press Release, Independent