New Nivea Ad Features a Bracelet That Stops Your Children From Running Off at the Beach!
Any parent who goes to a crowded beach constantly needs to face two major concerns: having to keep a constant eye on their little ones and protecting their delicate skin from sunburn. Nivea Sun decided to answer both needs so that parents can totally relax while they are at the beach!
Well-known for its fight against the harmful effects of the sun on people's skins, Nivea Sun has successfully positioned itself as the leading sun protection brand for both adults and children.  However, in order to help parents protect their children from getting lost on the beach or from swimming too far, the brand had to come up with a new idea. What could possibly help parents avoid a constant surveillance of their kids? How could the brand help them relax and become more than just a sun protection product?
garageband for windows 7
Nivea Sun teamed up with the agency FCB Brazil and their solution to answer this need is pretty creative! They released a magazine ad that included a bracelet with a location tracking technology that can be detached and placed around a child's arm. Then, parents are required to download the Nivea Protege app and link it to the bracelet code. Finally, the app alerts parents if the child goes beyond the distance they pre-set.
Here's how it works:
I believe this is a very smart move from Nivea; with this new innovation, the company is able to show that it is not just a skin care brand, but an organization that cares about its customers needs beyond its product range. With this message, Nivea Sun reinforces its brand positioning around the concept of removing stress while promoting benevolence and protection. However, Make Google My Homepage on Safari a bracelet like this requires solid terms and conditions that will protect the brand from the possibility that the bracelet doesn't work properly.
Nivea Sun already released a similar campaign last year with the help of the same agency, in which a magazine ad featured a solar charger for consumers' phones on the beach (see it here). The use of creative technology for both the solar charger and the localizer bracelet is part of Nivea Sun Brazil's strategy to create a buzz and efficiently communicate its brand values.
Now let's hope the idea of the child bracelet will expand across the world, as it will probably help several parents enjoy their summer holidays without concerns!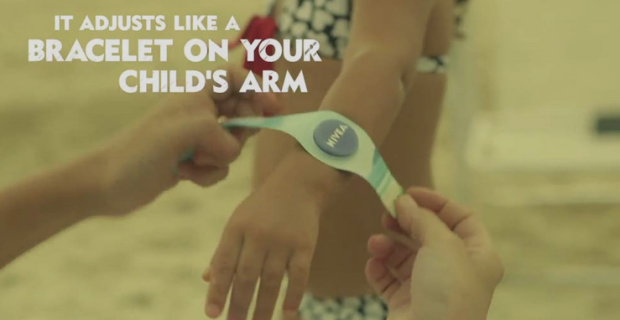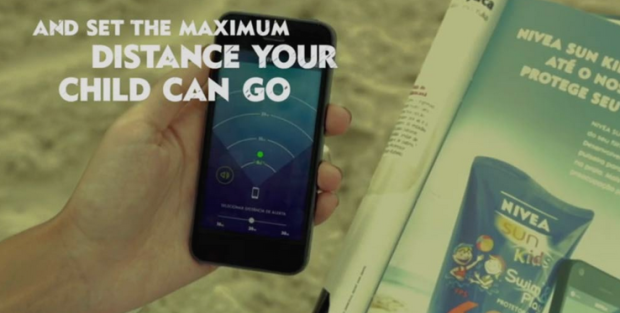 References: AdForum, Mybrandfriend, Marketing News, Business Insider
Pictures: Screen shots from the video