Case Study: Visit Estonia
Supported by European Union Regional Development Fund, Visit Estonia is the Estonian Tourist Board, responsible for promoting Estonia as a tourism destination to the world.
In 2020, the organization approached the branding agency Lantern to develop a new brand strategy and story for positioning and promoting the nation to potential visitors. The visual elements of the brand identity remain the same, but they are now underpinned by an experience-led message that gets to the heart of what Estonia is all about.
Challenge: A Paradise Lost
Estonia has everything to offer – with breath-taking nature at its fingertips, a vibrant cultural scene, and some of the most gastronomically diverse dishes in Europe, it is worthy of anyone's bucket list. As the world's most digitally advanced society, it is home to some of the most innovative tech business start-ups.
But research suggests that the nation and the many places within it are relatively unknown to travelers. Therefore, the agency was brought on board to shout out about Europe's best-kept secret and provide Estonia with a big story to tell.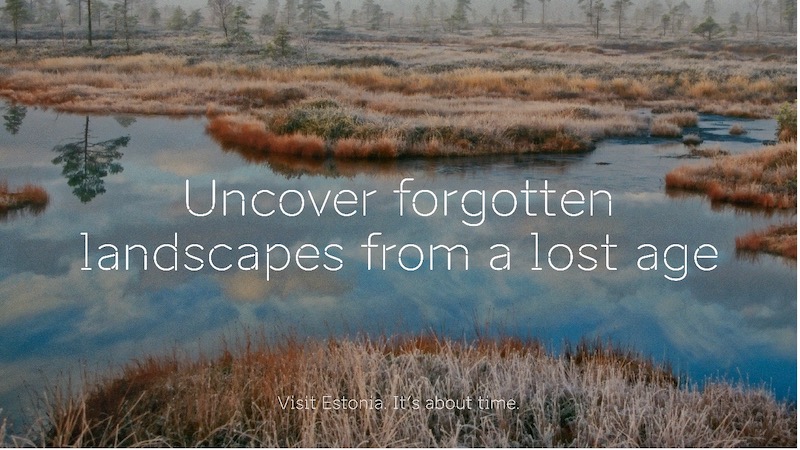 Strategy – Uncovering the Naked Truth of a Nation
Lantern developed an experience-led strategy to focus on what makes Estonia special. They did this by delving deep under the skin of the country, immersing themselves in the lives of its people and culture.
The strategy started with an in-depth audit, where findings from border surveys and feedback from international markets were gathered. This formed the basis of the agency's strategic storytelling for Estonia and positioning as an experience-first destination.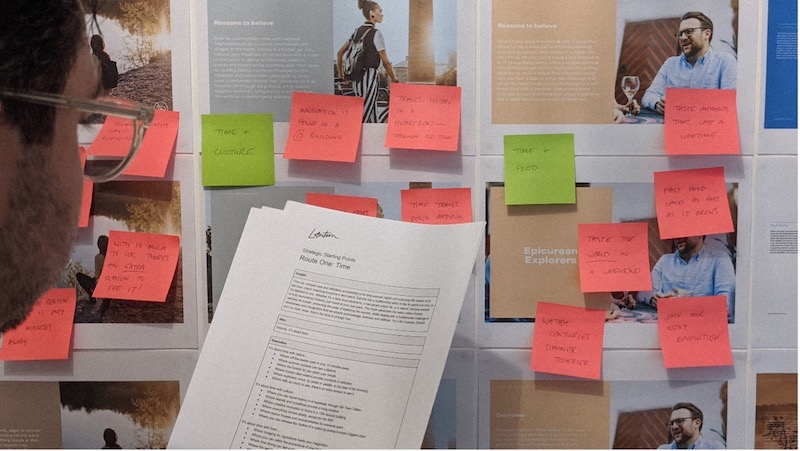 Afterward, the agency consulted with Estonian nationals, speaking to the country's national and regional marketing teams and the wider community, including restaurateurs, tour guides, entrepreneurs, residents, and immigrants.
These conversations led Lantern from the boardroom to the nation's boggy boardwalks, as they fully immersed themselves in true Estonian life – to experience first-hand the culture of a nation.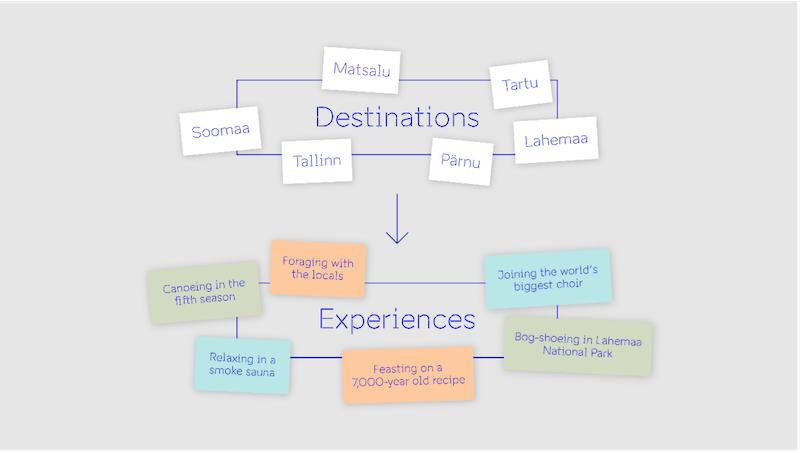 It took them bog-shoeing with a nature lover, who spoke passionately about the power of the landscape.
It led to a conversation with one of the country's best restaurateurs, who explained the recent, rapid culinary transformation within Estonian culture. It ended with listening to an expat entrepreneur bare all about life in Estonia while sitting naked in a smoke sauna.
Put simply, the agency went the extra mile to understand the place better. Like this, they were able to build a strategy and story for Estonia that not only reflected the desires of future travelers but also resonated with the Estonian community itself.
A Paradise Lost: Repositioning Estonia as an Experience-First Destination
The immersion led to developing a brand strategy that helped uncover common ground among its visitors and instill an emotional connection to the country. Lantern did this by focusing on three distinct passion points: nature, culture, and food.
Nature: Inspiring stories that connect the outdoors, the local culture, food, and people within rural communities.
Culture: Inspiring experiences from the local cultural scene and lifestyle.
Food: Flavours based on local ingredients and dishes.
Lantern wanted the messaging to target the essence of a traveler's dream: 'relaxing in a smoke sauna, canoeing in the fifth season, listening to wolves howl, joining the world's biggest choir, foraging for your dinner'.
And instill magic in the brand language: 'uncovering forgotten landscapes from a lost age', 'explore a living timeline of islands and coastlines', 'discover time travel down medieval streets', 'taste the world in a weekend'.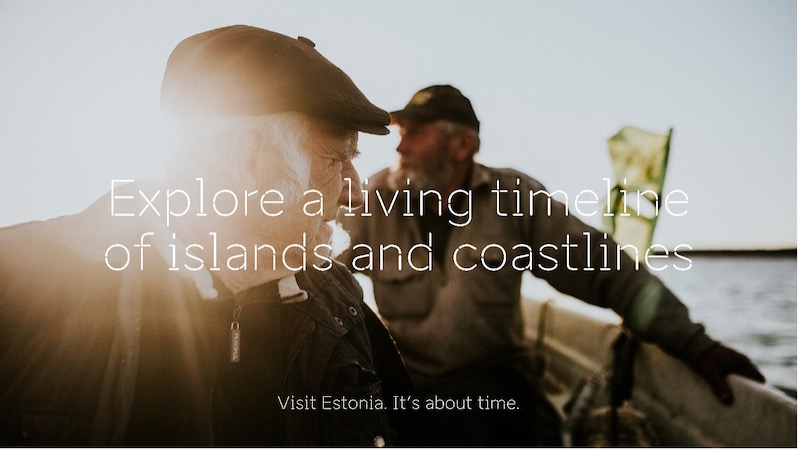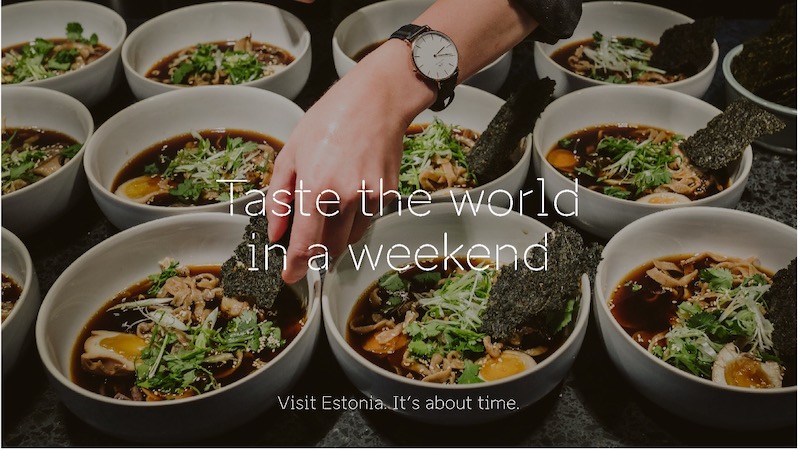 Estonia. It's About Time
As discussed, Estonia's strategy was built on the powerful experiences it offers across the passion points: nature, culture, and food.
Its story harnessed a quality that very few places have to offer – time.
It is the thing that people have the least. Time is precious. Visit Estonia's new vision is about helping people make the most of their time while they were there and to experience those powerful connections to its people and places in an authentic way.
Through the immersion strategy, it became clear that Estonia has a unique ability to flex space and time. With everything in proximity from remote beaches to vibrant cities, there is something for everyone to enjoy and enough time to do it in. Its experiences can also be tailored to the needs of visitors – whether it is wandering through ancient forests or soaking up the energy of Tallinn.
This focus on time most importantly reflects what Estonia is about in its truest sense – from their long summer nights and magical fifth season that sits between winter and spring and their fusion of the old and new, Estonia is all about time.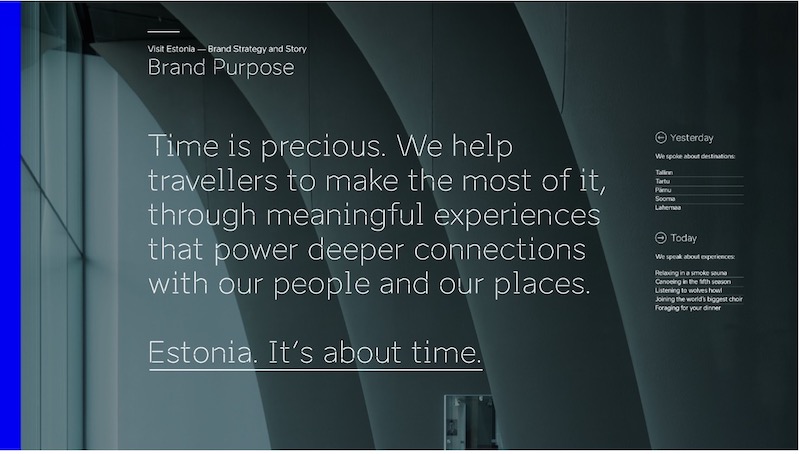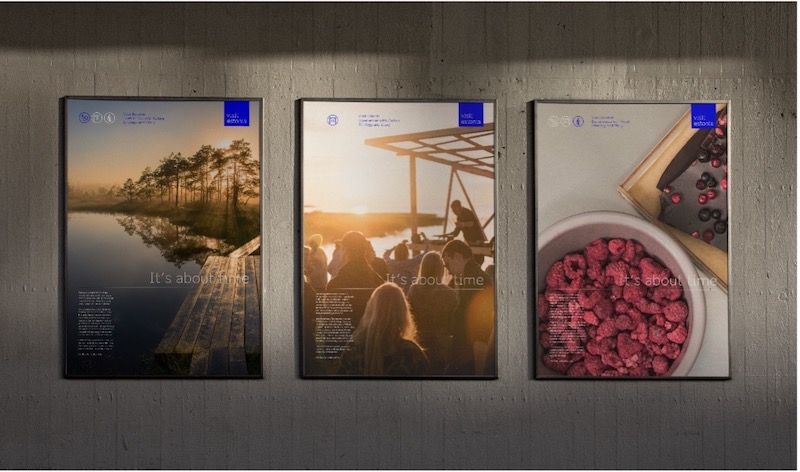 What's Next
The agency's work with Visit Estonia initiated a long-term strategic shift in promoting the country's touristic experiences – above and beyond its destinations. The brand strategy and story were implemented in 2020 and will be embedded in all aspects of the organization.
Lantern continues to work with the team to educate and encourage state agencies, tourism representatives, and the nation's residents to embrace this emotive approach to storytelling and become advocates and ambassadors for the brand.
"Emotional storytelling is one of the hardest tasks a destination can face. We asked Lantern to craft something so full of feeling, but at the same time so real, that it stays with our audience long before and long after they experience our nation. Estonia is a one of a kind place – and Lantern managed to craft a story so magical, but so true, that you'll have no choice but to visit us!"

Heili Klandorf-Järvsoo, Head of Tourism Marketing, Visit Estonia
Conclusion
The new strategy and story prove the importance of in-depth immersion into a destination – enabling the agency's team to unearth stories about Estonia's nature, culture, and food by experiencing them first hand. This approach of living like a local ensured they truly understood what makes Estonia so special – and so unique – resulting in storytelling that gives people goosebumps. Finally, this hidden gem of Europe will be firmly placed at the top of bucket lists across the globe.
Interested in another case study on how to brand a nation? Take a look at our Peru case study!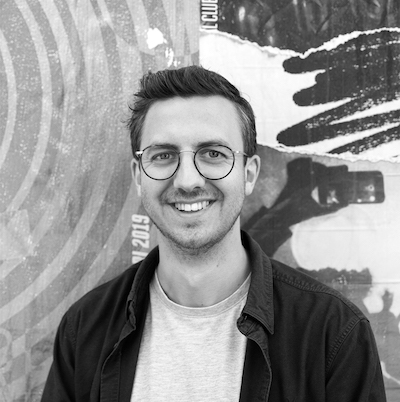 About the Author
Ryan Tym is the founder and director of the branding agency Lantern. After presenting his work with the European Travel Commission, he impressed Visit Estonia who were in a need of a new tourism theme strategy and story.