How to Successfully Stretch Your Brand Into Gen Z's Digital World
Gen Z (those born after 1997) are expanding the boundaries of the digital world beyond what we ever expected.
As a result, brands are stretching their once analog offers far into the online realm, and doing so successfully, from Marc Jacobs' latest digital-only fashion collection, to Deliveroo's digital delivery drivers.
While this new online world provides untold opportunities, it also poses a series of challenging questions that brands will need to navigate.
Is a digital-only product offer the right move? Which online influencers should you partner with? Are there other digital brands with which you should be collaborating?
When the world you are putting your brand into is so different from the world you created your brand in, how can you successfully stretch your brand? Moreover, how can you do so in a way that meets the needs of this new Gen Z customer without breaking your brand?
When looking at the lessons from those who have navigated this world successfully, I believe there are three key principles you can employ to guide your digital product stretch:
1. Understand What You Stand for Beyond the Products You Sell
Strong brands stand for more than simply the products they make.
Understanding the purpose that sits at the heart of your brand is the key to making sure you successfully stretch your offer without confusing your consumer.
One example of a brand that has successfully built its brand around its purpose and has used this to stretch its offer digitally is Nike.
Nike lives and breathes authentic athletic performance, and this clarity of purpose has allowed them to create The Nike running club and app. An offer that stays true to who they are, helping consumers optimize their fitness performance while allowing their brand to pivot away from sportswear.
Embracing this principle means fashion businesses can break away from making clothes and instead create digital-only pieces. Hotels can break away from selling rooms and instead offer digital entertainment experiences. Restaurants can break away from bricks and mortar venues and offer at-home meal kits. Each business can create new products and cater to new audiences, but only if, like Nike, they continue to harness the same brand DNA.
2. Understand the Unique Persona of Your Customer on Each Digital Platform
In the 'real world', the one of in-person conversations and physical products, we buy from the brands that help us present to the world the type of person we want to be. By wearing a Patagonia top, we are saying to our peers that we are conscious of the natural world; by wearing a Rolex, we are displaying our success.
This is no different in the digital world. Except platforms like Animal Crossing and Fortnite are facilitating a whole new level of self-expression.
On these platforms, users adopt entirely new avatar personas. As a result, brands looking to engage with customers in this world successfully must deepen their understanding of these unique identities and the needs that go along with them.
One brand that has used their deep understanding of their avatar customer well is Gillette. On Animal Crossing, Gillette saw an opportunity to help gamers create avatars that fully reflected their ethnic identity through a 'skinsclusive summer line'. The line offers gamers 250 shades of skin, which empowers women to 'put their skin in the game'.
Gilette's offer is built from a deep understanding of its customer's needs and unique brand DNA.
3. Collaborate With Creators and Brands That Share Your Values
Strong brands are authentic; they know who they are, and they don't try to be all things to all people.
This is where the right collaboration can add strength to a brand stretch.
Klarna, the buy now pay later app, recently teemed up with stylist and DJ Micah "Noodles" Mahinay to create an online shopping installation on Animal Crossing.
The installation includes ten digital styled looks by Micah, which players can win for their villagers to wear in-game. The entire collection is also 'shoppable', encouraging users to purchase the digital items using the Klarna app.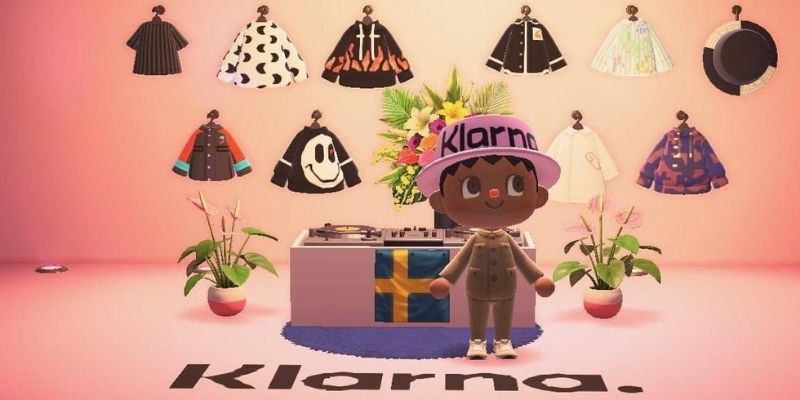 This collaboration is a smart move for Klarna.
A financial institution typically would have no place in the high-tech, youth-focused gaming arena, especially at a time where trust in the financial industry is at an all-time low amongst Gen Z. By working with a creator that their target market knows and respects, the Klarna brand benefits from a halo effect and opens itself up to an audience early on in their financial journey.
The key to getting brand collaborations right is ensuring that each brand has shared values but different expertise.
The match between these two brands works because both have a shared value in innovation – Klarna in the technology behind their transactions and Micah through her cutting edge style. Each brand also brings expertise to the other's values. Micah brings the style clout, and Klarna brings the e-commerce understanding.
A word of warning, however: respect and trust sit at the heart of all successful partnerships. When working with a creator on one of these platforms, don't try to shoehorn them into your exact vision. If you are striving to change too much about their work, it's a sign that this wasn't the right match.
Three Key Takeaways When Stretching Your Brand Digitally
To stretch your brand successfully to meet Gen Z's needs, you first must ensure your brand stands for something beyond the products you sell.
By using this elevated purpose, gaining a deep understanding of your consumer online, and collaborating with brands and creators already dominating in the space, your brand stretch has a solid foundation and every chance of success.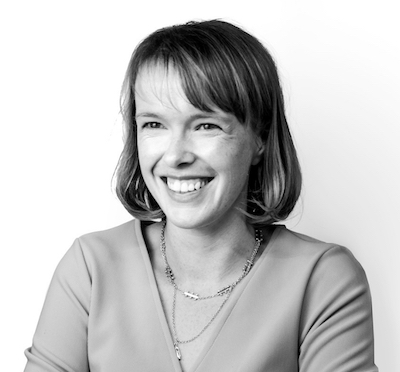 About the Author
Lauren Kelly has been working at the interface of thought leader and business influence for the last 15 years. Having worked at agencies in the UK and Australia, she now works at Landor where she oversees the strategic brand projects of some of the world's biggest businesses. Clients have included Queensland Tourism, nib, Radisson, and Schwarzkopf. Lauren's insights into Gen Z and the future of brand also appear in B&T, AdNews, and Mumbrella.