Are you looking for the ultimate course on Brand Design and Strategy? Check out Branding NOW – a HOT new course launched by Future London Academy.
And, to be honest, this course is just amazing. Led by ex-Wolff Olins, ex-Design Studio experts – it literally has EVERYTHING you need to create brands that stand out. From creating a strong brand strategy, story, and visual identity, to leading the team and launching the brand into the world. It has covered them all.
You will learn:
What you need to have in place to create a successful brand strategy.
What are the crucial strategic workshop activities that you need to do.
How to build a brand story that will resonate internally.
What makes a good symbol and what does it take.
How to guide designers and give the right feedback at the right time.
How to create holistic brand systems.
How to prepare for a big launch.
The program:
Session 0. Meet Lovework and learn the new (old) brand design process.
Session 1. How to build a brand story that will resonate internally.
Session 2. Off the beaten track, strategy beyond purpose.
Session 3. How to create visual identity that doesn't follow the pack.
Session 4. Creating a system so that the brand works and can be replicated
Session 5. Launching the brand to the world
The course is created and curated by two outstanding creatives Campbell and Robyn Butler.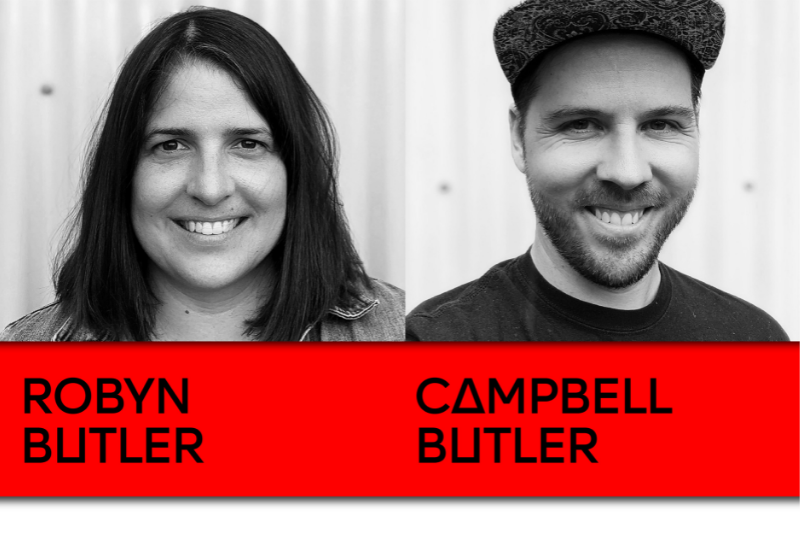 They both have 18 years of international design and team leadership experience and have worked in some of the world's leading branding agencies
Campbell is experienced in both brand strategy and design. Previously — the leading Creative Director of Design Studio London and Design Director at Wolff Olins. Holds international awards including D&AD pencils, Transform Awards & Cannes Lions.
Robyn helps brands tell their stories, refine their purpose and be flexible to work in digital and physical environments.
Previously — a Design Director at Brand Cap, freelancer consultant in boutique studios including Dragon Rouge, Lambie Nairn, and internally at Sky.
The course is currently on a special offer for £990 until May 31st. Book now to secure the special price!