Audio Branding: Now's the Time for Brands to Invest in Their Sonic Identity
Kids back to school, office lights momentarily blinking on, widespread confusion about how many people were allowed to meet in the garden and whether we should work from home. However, uncertain our "new normal" may be, this new chapter is a ripe opportunity for brands to question how they engage with their audiences. And sound should be your answer.
We live in a strange new world, and this year's struggles have been varied, but for all of us, a common thread is the harsh cap on our sensory experiences. Acrylic screens at dinner, computer screens for meetings, face masks to order a coffee or watch a film, no gigs, theater, sports, parties… you know the drill. Physical closeness, touch, and live experiences – they're not exiting the COVID fog any time soon.
Our senses over the last six months have yearned for stimulation. As doors were shut across the nation by schools, universities, offices, and gyms, we craved comfort, closeness, and connection. Fortunately, however, we had just the thing – music.
Remember the Italian's singing opera from their balconies in order to boost morale, the soothing serenading of Spanish guitar players to their neighbors from isolation, and the British people standing on their doorsteps in the weekly Clap for Carers?
The Power of Music to Unite
While concert halls may remain empty, people have turned to music because it evokes emotion and brings color and culture to our lives. Despite many feeling the effects of isolation, from anxiety to loneliness, we have witnessed the enormous power of music and sound to calm, unite, and connect us, even when we cannot be together.
Music can be a warm hug, a favorite memory, a raving night out in the kitchen, a gentle encouragement to start the day, or a soothing note in the evening. And the stats show that we have capitalized on the mystic powers of listening on a monumental scale.
Radio has boomed as a place of solace and real human connection for many, the Spotify 'every day is like Sunday' station aided the lockdown languor for millions. Meanwhile, a report from Deezer, a British industry body, the BPI, and the Royal Philharmonic Orchestra found that across the world, the streaming service saw a 17% increase in classical listeners between April 2019 and April 2020. What's more, podcast listenership doubled this year alone, and an estimated 50% of all searches are being done via voice.
Brands Must Take Note
It is clear that music and sound have never played a more crucial role and are reaching more people in more significant ways than could have been anticipated. Brands must therefore take note and consider sound as a core component of their brand architecture.
Audio branding isn't new. Over the past few years, we have seen several notable brands investing in their sonic identity; with Mastercard, Formula 1, Aldi, and Volkswagen amongst just some of the brands who have embarked upon sonic branding journeys.
And just last month, entertainment giant Netflix launched a new version of its sonic logo for cinemas, created by the legendary composer Hans Zimmer to zhoosh up its infamous "ta-dum" sound. Even before this collaboration with Zimmer, Netflix held the gold standard in sonic branding: global fame. And with the latest version, Netflix has taken its prime piece of audio real estate and put it on steroids.
The Netflix "ta-dum" is so much more than just a sound. It impacts viewers' behavior – creating anticipation for great entertainment and encouraging them to settle down into their sofas for a few hours of escapism. If the original sonic logo had the effect of transforming our living rooms into cinemas, the new version by Zimmer turns cinemas into amphitheaters, highlighting why sound is such an essential ingredient for any brand.
Sonic Branding: More Than Just a Jingle
However, sonic logos are just the beginning. Proper sonic branding is about looking at your brand sounds everywhere – in more places than you might first think – and managing that sound experience for every consumer and touchpoint across every market. It's the opportunity to weave yourself into the public consciousness and connect with people in places their ears can reach, but their eyes can't always see.
Make no mistake; businesses across the world and all industries are faced with extraordinary challenges over the coming months. Competition is high, spending is low, and uncertainty is still peaking as new lockdown measures are announced. But in this face of unpredictability, one thing is for sure; the medium of sound is paramount in both attracting and maintaining customer loyalty. Right now is the perfect time for brands to stop and reflect on how to mindfully and effectively introduce their sound to the world. Because right now, people are listening,
In truth, music, and sound connect and inspire us, bringing us together, a universal language that transcends cultures, people, and geographies. Surely that is the dream for any brand – to be heard, known, and recognized worldwide?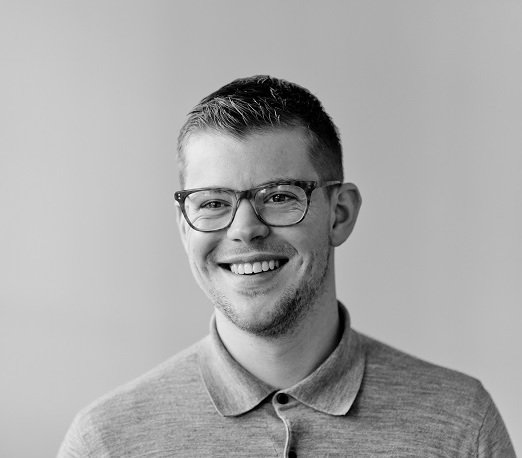 About the Author
Max De Lucia is co-founder and client director of specialist sonic branding agency DLMDD.