In a bid to boost sales on some of their long haul holidays, Virgin Holidays decided to take a chance on a new marketing campaign – live TV advertising.
The ad, aired during the popular show The UK's X –Factor, featured live feeds from 18 locations around the globe.  To entice more people to book their holidays, Virgin are showing in real time just what you can get for your money.top 10 latest cars
 1) The decision
Brexit is having an impact across the globe and for holiday companies they are certainly feeling the effect.  This marked with an increase in security across nations has turned people away from booking their dream holiday or travelling further than their neighbouring country.
Virgin are renowned for being different.  For being able to offer that different level of service that you would only come to expect from Virgin.
So as well as their customer service being different, we now see that so is their marketing and brand strategy.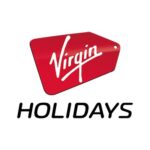 2) Focus on growth
Focused on sales and also how they can take their brand to the next level, Virgin have embarked on one of their most ambitious campaigns yet.
The live ad aims to highlight how anyone can make the destinations they're showing a reality.  The white sands, crystal clear waters and great shopping destinations aren't just for celebrities.
Speaking to Marketing Week, Claire Cronin, Virgin Holidays Vice-President said, "We really want to take it away from the celebrity ether and root it in real people doing authentic things on holiday".
3) Live TV ad: "Seize the holiday"
The headline of the campaign is all about seizing the opportunity.  And Virgin Holidays has certainly done that.
Creative agency AMV BBDO developed the ad, and live edited it to fill the 60 second slot.  Changing their marketing strategy to fit with the current shape and state of the market shows the flexibility of the Virgin brand.  Able to adapt, show their understanding of the market and then put in place strategies to be able to capitalise on this.
The overall focus for "Seize the holiday" is to show how accessible long haul holidays actually are.  Replacing their existing campaign of "unleash you mojo" which centred around people being themselves and relaxing on holiday.



4) Changing perspective
From their research Virgin Holidays saw an increase in demand from millennials, cruise and honeymoon bookings.  Meaning their focus on targeting had to change.  Originally focused on the family sector, Virgin Holidays are now looking much wider.  Aiming to focus on all demographics through their new communications campaign.
Success in this instance will be measured through brand preference, booking enquiry numbers, the number of appointments booked both in-store and online and engagement through social channels.
5) Not just TV
Of course Virgin Holidays are not aiming to achieve all of this through just their live TV ads.  The live ad is also going to be pushed through their social media channels.  Follow up will see press, radio, digital, mobile, Twitter and Instagram all being used.
Rooting basically means to gain root access to the device. There are various rooting apps available, but KingRoot App is one with a high success rate.
For the travel industry, brands usually release their new campaigns in January.  However, not one to follow a set "norm" Virgin are making the most of the success of the Olympics and as a result a boom in consumer confidence.  If successful of course, it also sets them ahead of their competitors, ready for when January does come round.
It is the Virgin brand which is being built through these adverts.  The group is continuing to get  even closer to their customer (for example they no longer work with selected travel agents but with customers direct) making it feel like you're on holiday with the people in the advert.
It's live. It's real.  It's authentic.  For Virgin Holidays it's a very good positioning strategy.
References: Virgin, Marketing Week
Pictures from: Virgin, Marketing Week