Earlier this month, fast-food restaurant chain, Subway, revealed their new minimalist logo and symbol ahead of their 2017 global identity roll out.  This is the first time the brand mark has seen any change in 15 years.
1) The new Subway logo
With all logo changes there should be an aim for rationale and improvement.  For Subway, they are hoping to achieve both.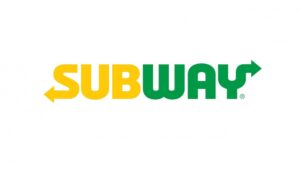 Revamping their logo, we now see the brand mark without its italic identity, making it stand stronger and bolder.
However, the logo still has its core colours which have been long associated with the brand and are part of its core identity.  But the minimalist typeface helps to make the green and gold much more prominent.
The creative and design team have also introduced a new symbol.  Which shows the newly featured arrows, one green, one gold – curved to form a large graphic "s" shape.  Simplifying the wordmark and creating the new "s" symbol is part of their overall launch, ahead of their planned 2017 global identity roll out.
2) Building their brand
Of course highlighting the changes during one ofShowbox for iOS the biggest sporting events in the world, Subway premiered their new look logo during several Olympic TV spots.
Again this was all part of a wider branding strategy.  The company is attempting to revamp its brand and the logo is only part of this small journey.
Subway are calling the launch of their new logo the "next step" in their evolution.  This follows the addition of more premium menu items.  As well as the launch of the company's tech-focused division, Subway-Digital.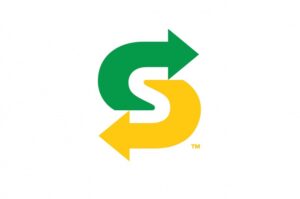 3) Bold Update?
For some this is a bold update for Subway, who have a very strong and iconic logo.  But for others it was much needed.  For Subway they too recognised the need for change and introducing change whilst retaining some elements of the brand mark has helped them with the positive roll out in which they've achieved so far.
In a recent statement, Suzanne Greco, President and Chief Executive of Subway said, "The Subway brand is recognised throughout the world, and this new look reinforces our commitment to staying fresh and forward-thinking with a design that is clear and confident without losing sight of our heritage".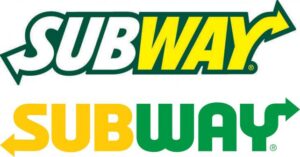 4) 2017 and beyond
The complete roll out is expected to take place in 2017.  Where the new identity will be seen across all Subway restaurants, communications and digital experiences worldwide.
The creative and design teams which have been involved have worked closely with Subway to make sure the new identity still captures everything that is their brand.  The colours, the words, the sharpness etc.
They have by no means gone into this lightly and releasing the new logo early is a positive thing.  As they can gauge people's reactions to the change.  Furthermore, they can take stock of what this feedback is and prepare appropriately for their 2017 communications.
It is no secret that Subway has struggled to keep up with the competition in recent years.  With sales dropping by 3.4% in 2015 whilst their competitors grew.
With the launch of the new logo and the build up to the global roll out in 2017, Subway are almost promoting this as a fresh start for the brand.  As a result, their communications, promotion, identity change and also campaign strategies all must be perfect, appropriate and stand out.  As to some critics, it will take a lot more than updated lettering to put Subway back on the top spot.
References: UK business Insider, Design Week
Pictures from:  Logo Design Love, Design Week, Adage